Features / Case Studies (Stories from around the wildlife film-making world!) Home
See previous feature pages 12 3 4 5 6 7 8 9 and check out our 'interviews' pages too!
New Brock Initiative website live and the focus is firmly on Wildlife Winners & Losers!!

Richard Brock says "Use these films to help save the planet."

And the Wildlife Winners are… I'm wildlife filmmaker and producer Richard Brock. For many years I worked for the BBC's prestigious Natural History Unit alongside David Attenborough. My series "Wildlife Winners and Losers" looks carefully with well-documented evidence at these changes – past, present and particularly the future.

Using previously unseen footage from the recent past we bring the story right up to date and try to look forward as to the winners and the losers we might expect – and why. As far as I know, no one has done this so deliberately around the world with so many species and places. In the 80+ shortish films recently finished in 2017 we find many examples of winners, or, at least those trying not to be losers!

The natural world is changing very quickly now. The clock is ticking faster and faster. Some species are winning, some are losing.

So, here FOR FREE are films to use as AMMUNITION to help save the planet. Be the change that you wish to see in the world...


Examples of huge corporations hit by bad publicity e.g. in Dubai, SeaWorld, Coca Cola, John Lewis, Unilever, Volkswagen, Shell. Every win for conservation adds to the power of film-makers in the future:


How To Beat The Big Boys - PROMO from brockinitiative

If you would like to see more of this story please watch the full film. Thank you RB.

Much more here: brockinitiative.org/use-these-films-to-help-save-the-planet

GREEN SCREEN Internationales Naturfilmfestival Eckernförde is looking for amazing wildlife films from all over the world for its 2018 edition. Submission starts now!!

Wildlife films are welcome to be submitted from December 15th 2017 until March, 15th 2018.

Earlybird discount (25 % on the total entry fees) applies for submissions before February, 15th.
Submission deadline: March, 15th 2018

Regulations, submission forms and descriptions: www.greenscreen-festival.de/en/submission

Contact: film@greenscreen-festival.de

More information about the festival: www.greenscreen-festival.de/en

BWPA 2017 Winners Announced!
by British Wildlife Photography Awards
6 November 2017

The British Wildlife Photography Awards proudly announce the winners for 2017.

The awards celebrate both the work of amateur and professional photographers and the beauty and diversity of British wildlife.

Winning images are chosen from thousands of entries in fifteen separate categories including a category for film and two junior categories to encourage young people to connect with nature through photography.

The Overall Winning Image, 'Heathrow Roostings' of a Pied Wagtail at Heathrow airport, is by Daniel Trim.

In winter, pied wagtails roost communally in urban areas, both for protection and for the additional warmth given off by buildings and lights. This extra degree or two can make the difference in harsh weather. Here, a single individual out of hundreds is silhouetted by the lights of Terminal 5 at Heathrow Airport.

"Living near London I'm always amazed by how nature can benefit from urban areas. There are many urban pied wagtail roosts across the UK during winter and they are incredibly important for the birds survival during these harder times, both for the additional warmth our buildings generate but also because there's safety in numbers. I waited for a cold night when their numbers swell. After about 30 minutes I hadn't seen a single wagtail, however, it wasn't long until hundreds were dropping in to the trees next to the terminal building, all calling away. It's an impressive site to see and once the initial excitement was over I spent time looking for birds I could isolate against interesting background lighting. The birds soon tuck their heads under their wing to sleep which doesn't make the silhouette as pleasing, you have to get lucky with one waking up briefly to have a look around." Daniel Trim.

"This stunning photograph perfectly captures how magical wild experiences can be, even when they're right on your doorstep. It's a great reminder that wildlife can be found in the most ordinary places, every single day. We love that a pied wagtail has as much power to inspire someone as a rare animal or dramatic landscape." Lucy McRobert, Communications Manager, The Wildlife Trusts

Tanya Steele, Chief Executive, WWF-UK comments "This latest collection of stunning photographs from the British Wildlife Photography Awards is a fabulous celebration of the wealth of biodiversity our small and densely populated island still possesses. As well as, of course, great testament to the talent, artistry, determination and commitment of the photographers who created them. WWF is therefore delighted to continue its support of this inspiring competition, raising awareness of the natural beauty and variety of life we have within and around our shores, and the on-going battle to protect it".

The winners:

URBAN WILDLIFE: Heathrow Roostings, Pied Wagtail by Daniel Trim

ANIMAL BEHAVIOUR: Crepuscular Contentment (Eurasian badger) Derbyshire, Andrew Parkinson

ANIMAL PORTRAITS: Natural Beauty (Atlantic gannet) Isle of Noss, Shetland Islands, Melvin Redeker

WILD WOODS: A Magical Morning (Silver birch) Peak District National Park, Derbyshire, Francis Taylor

HABITAT: Wren on Frost-Encrusted Fern, Dunham Massey, Cheshire, Ben Hall

HIDDEN BRITAIN: Green Hydras, Derbyshire, Alex Hyde

CLOSE TO NATURE : Wing Tips (Emerald damselflies) Broxwater, Cornwall, Ross Hoddinott

COAST AND MARINE: Emergence (Northern gannet) Bempton Cliffs, Yorkshire, Caron Steele

BLACK AND WHITE: Web of Life (Brown-lipped snail) Thetford Forest, Norfolk, Paula Cooper

BOTANICAL BRITAIN: Common Reeds Lindow Common, Wilmslow, Cheshire, Steve Palmer

DOCUMENTARY SERIES WINNER: Translocation of Red Squirrels, Scotland, Peter Cairns

BRITISH SEASONS: Great Cormorants, Holme Fen National Nature Reserve, Cambridgeshire, Ben Andrew

WINNER 12-18 YEARS: The Golden Hour Hunt (Short-eared owl) Farlington, Hampshire, Matthew Roseveare
Age 18

WINNER UNDER 12 YEARS: Puffin in a Hole (Atlantic Puffin) Skokholm Island, Pembrokeshire Wales. Oliver Teasdale
Age 10

WILDLIFE IN HD VIDEO WINNER: "Caddisfly Larva" Blackdown Hills, Somerset, Liam Marsh


Caddisfly Larva by Liam Marsh from BWPAwards

Highlights of all the Winning and Commended films of 2017:


BWPA Highlights from 2017 from BWPAwards.

Highly commended entries:

Look a Little Closer by Simon Owen
Tree Climbing Water Voles by Russell Savory
Residents of Captain's Wood by Jason Dodd
Signs of Spring with the Great Crested Grebes by Robin Lowry

RIP Viewfinders founder Jean Hartley.

It is with great sadness that we announce the death of Viewfinders Founder Jean Hartley. Jean was widely credited with being the first to establish fixing as a sector within wildlife film making in East Africa. For those who knew her, she was an unconquerable soul with a never ending fighting spirit.

Her colleague Sajid Darr said "It seems not too long ago that I sat with Jean and talked fondly of her memories with her close friend and business partner Alan Root whom we lost just a few weeks ago. For us at Viewfinders it is a double loss. We would like to think that she and Alan are planning there next film venture together surrounded by all the animals and nature they both so loved. We plan to carry on Jeans legacy at Viewfinders and to build on what she so passionately built over the last 30 years, and in this way keep her spirit alive in the wildlife film making sector and the natural world. Three roars for a true lover of nature and an amazing human being. She shall be fondly remembered."

R.I.P Jean, we will really miss you.

A fitting Facebook Post by Mark Deeble:


See: wildfilmhistory.org/person/110/Jean+Hartley.html

We send our deepest condolences to Jean's family and all of her many friends.





2017 Jackson Hole Wildlife Film Festival Winners Announced!

The Awards Celebration concludes the Festival & Summit, which draws leading filmmakers, conservationists, scientists, journalists and visionaries engaged in conservation and wildlife media to Jackson Hole. Submissions in the prestigious competition included a record-breaking 900 film entries, making this year's festival the biggest yet. The nominated films are dazzling, inspiring, innovative and urgent. The winners were selected by a distinguished panel of international judges.

Congratulations to the 2017 Winners!

Grand Teton Award Winner (Sponsored by Panasonic)

The Ivory Game
A Netflix Documentary, Terra Mater Film Studios and Vulcan Production in association with Malaika Pictures in association with Appian Way

CONTENT CATEGORIES:

Best Animal Behavior Program (Sponsored by World Wildlife Fund)

Rise of the Warrior Apes
KEO Films for Discovery Network International

Best Ecosystem Film (Sponsored by Animal Planet)

Antarctica in the Footsteps of the Emperor
PAPRIKA Films, Wild-Touch Production, ARTE France, Andromède Océanologie, CNRS Images

Best Conservation Film (Sponsored by HHMI | Tangled Bank Studios)

The Hunt: Living With Predators
A Silverback Films production, made in partnership with The Open University, for BBC, co-produced with BBC Worldwide, BBC America, CCTV9 and NDR Naturfilm.

Best People & Nature Film (Sponsored by The Nature Conservancy)

Ranger and Leopard
Wildlife Pictures Institute for Jam-e Jam TV Network

Best Changing Planet Film (Sponsored by North Carolina Museum of Natural Sciences)

Death By a Thousand Cuts
Participant and Documentales Univision present a Tarasios Production in association with Human Pictures

Best Science in Nature Film (Sponsored by Marco Polo Film)

Sonic Sea
Discovery Channel presents a film by the Natural Resources Defense Council and Imaginary Forces in association with the International Fund for Animal Welfare and Diamond Docs

Best Impact Film (Sponsored by International Fund for Animal Welfare)

Chasing Coral
A Netflix Documentary, Exposure Labs

Best Educational Institutional Film (Sponsored by Terra Mater Factual Studios)

Pavel: I Protect Tigers
WWF-UK

Best Limited Series — Long (Sponsored by ORF Universum)

Ocean Warriors
A co-production between Animal Planet, Sundance Productions, Brick City TV and Vulcan Productions

Best Limited Series — Short (Sponsored by ARRI)

Lens of Time
Spine Films, California Academy of Sciences, bioGraphic

Best Engaging Youth Film (Sponsored by PBS)

My Haggan Dream
Sisbro Studios, Open Boat Films

Best Host - Presenter Led (Sponsored by WNET / Nature)

David Attenborough's Light on Earth
Terra Mater Factual Studios, Ammonite Film Productions, Curiosity Stream, BBC, UKTV, ABC Australia

Best Short (Sponsored by Discovery)

Pangolin
Coral & Oak Studios

Best Micro-Movie (Sponsored by Nat Geo WILD)

I am Ranger
Black Bean Productions, United for Wildlife, Ol Pejeta Conservancy

Best Theatrical Film (Sponsored by Sony)

The Ivory Game
A Netflix Documentary, Terra Mater Film Studios and Vulcan Productions in association with Malaika Pictures in association with Appian Way

Best Student & Emerging Film (Sponsored by Disneynature)

Wild Expectations
Equilibrio films LLC, Nedo Producciones Ltda.

Best Interactive (Sponsored by RED Digital Cinemas)

David Attenborough's Great Barrier Reef: An Interactive Journey
Atlantic Productions

Best 360° Storytelling (Sponsored by USC Cinematic Arts)

360 Climbing Giants
Black Dot Films VR, National Geographic Partners

Best Visualization (Sponsored by Fujinon Lenses)

Planet Earth II: Cities
BBC Studios Natural History Unit production, co-produced with BBC America, ZDF, Tencent and France Télévisions.

Best Editing (Sponsored by Off the Fence)

The Hunt: Hide and Seek
A Silverback Films production, made in partnership with The Open University, for BBC, co-produced with BBC Worldwide, BBC America, CCTV9 and NDR Naturfilm
Nigel Buck, Editor

Best Original Music Score (Sponsored by Vulcan)

Planet Earth II: Grasslands
BBC Studios Natural History Unit production, co-produced with BBC America, ZDF, Tencent and France Télévisions
Jacob Shea and Jasha Klebe, Composers

Best Writing (Sponsored by NHK)

The Ivory Game
A Netflix Documentary, Terra Mater Film Studios and Vulcan Productions in association with Malaika Pictures in association with Appian Way
Richard Ladkani and Kief Davidson, Writers

Best Audioscape (Sponsored by Dolby)

Planet Earth II: Jungles
BBC Studios Natural History Unit production, co-produced with BBC America, ZDF, Tencent and France Télévisions

Special Jury

Tribe Versus Pride
Terra Mater Factual Studios and Wildlife Films


2017 Jackson Hole Wildlife Film Festival Highlight Reel from Jackson Hole WILD

Wildlife-film.com congratulates all of the winners, especially our members shown in bold! Well done all involved!!

Wildscreen's on the Road...

By

Wildscreen

21 September 2017

Manchester event in one month's time will promote collaboration between conservationists, filmmakers and photographers

Wildscreen Manchester: Symbiotic Stories, 19 October at Victoria Warehouse

From bees pollinating flowering plants in return for a tasty meal, to clownfish keeping anemones parasite-free in return for a safe hiding place, animals often get the best results when they work together, and so do those who tell their stories. That's why filmmakers, photographers and conservationists are coming together for nature on 19 October in Manchester, for a groundbreaking event at Victoria Warehouse.

Wildscreen Festival takes place every two years in Bristol, and is well established as the leading international festival celebrating and advancing storytelling about the natural world through visual media. The charity also provides essential resources for wildlife learning, storytelling and collaboration through the Arkive and Exchange projects. Wildscreen Director Lucie Muir said, "We're so excited to be taking Wildscreen on the road. We know two years is a long time to wait for your next Wildscreen Festival fix, so our new programme offers the chance to network, learn and share throughout the year."

Wildscreen Manchester: Symbiotic Stories, sponsored by Panasonic VariCam, is the first of a series of roadshow events bringing together visual storytellers and conservation organisations to forge relationships and projects that will inspire people to protect the natural world. The event will offer inspiring speakers from the world of wildlife television, film and photography – including a keynote from filmmaker and photographer Adrian Steirn. There will be masterclasses with BBC, Google, Wildscreen Exchange and more, giving practical tips on how to get your ideas into production, and plenty of networking opportunities.

Other speakers include Plimsoll Productions' Jess Baker, photojournalists Britta Jaschinski, Timothy Allen and Will Burrard-Lucas, Ed Parsons from Google and the BBC's Steve Greenwood.

"More speakers and sessions are to be announced," said Muir, "and we've just launched an exciting competition. We're inviting aspiring wildlife storytellers to pitch a film or photo story about symbiotic partnerships in nature, for a chance to win a ticket to Wildscreen Manchester and get feedback from industry experts at the event on 19 October. Visit the Wildscreen website to find out more."

Event details

Date: Thursday 19 October, 9.30am – 6pm followed by an evening drinks reception Location: Victoria Warehouse, Trafford Wharf Road, Manchester, M17 1AB

Tickets: wildscreen.org/wildscreen-manchester

Visit: www.wildscreen.org ; find Wildscreen on Facebook, follow @wildscreen_org on Twitter.

The 13th Annual Fall 2017 Film Series - An SOC Signature Series
Created and Hosted by Chris Palmer - AUCEF
8 September 2017

Free and Open to the Public - First come, first seated

TUESDAY, SEPTEMBER 26 at 7pm
Reception at 6:30pm with refreshments
Drawing Inspiration with Cartoonist Jim Toomey
Nationally syndicated cartoonist Jim Toomey, who has been drawing the newspaper comic strip "Sherman's Lagoon" for almost two decades, uses live drawing to demonstrate how he weaves an environmental message into his work, and how he has taken what he has learned in "old media" and applied it to creating short films and animations for an online audience.

TUESDAY, OCTOBER 10 at 7pm
Reception at 6:30pm with refreshments Smithsonian Channel with David Royle – It's Brighter Here

At a time when most television channels have gone the reality route, the

Smithsonian Channel

has emerged as the source of some of the most exciting factual programming. Emmy award winning producer,

David Royle, head of programming and production

, tells how Smithsonian Channel launched as an HD, and now 4K, channel that embraces new digital platforms, and creates some of today's most wondrous and innovative natural history programs. From the largest aerial filming project in television history, to the world's largest snake and the award-winning film about a young woman who swims with sharks, the presentation will combine amazing visual moments with the inside story of creating a new channel that combines entertainment with integrity and credibility.

TUESDAY, OCTOBER 17 at 7pm
Reception at 6:30pm with refreshments
Birds and People that Inspire Conservation Storytelling with Aditi Desai
As Director of Multimedia at American Bird Conservancy, Aditi Desai produces stories to promote bird conservation across the Western Hemisphere. From a ten second clip featuring the charismatic Lear's Macaw on Facebook to a short documentary about the impact of free-roaming cats on birds on YouTube, Aditi leverages visual media to take viewers on a journey and highlight interesting bird-related stories. Her work has taken her from young forests in Minnesota to the arid grasslands of Mexico to share stories that raise awareness of threats to birds and foster conservation action.

TUESDAY, OCTOBER 24 at 7pm
Reception at 6:30pm with refreshments
Nat Geo Goes Wild – with Geoff Daniels
Join Nat Geo WILD's Executive Vice President and General Manager, Geoff Daniels, for a wild night of stories about what goes on behind-the-scenes at cable television's #1 animal-focused network. From broadcasting live safaris from the middle of Kenya in Safari LIVE, to launching fun, new digital series like Untamed, Nat Geo WILD is pioneering new frontiers in a quickly evolving industry. Hear from Geoff about how Nat Geo WILD plans to captivate animal-lovers everywhere with exciting new shows featured on innovative platforms, as well as funny anecdotes about what goes on behind-the-scenes of your favorite shows like Snake City, Safari LIVE, the Incredible Dr. Pol, and more, and how he plans to stay one step ahead of the competition.

TUESDAY, NOVEMBER 14 at 7pm
Classroom in the Wild – Film Screening Followed by Q&A
Come and hear first-hand accounts from students about their extraordinary experiences during Classroom in the Wild in the Chesapeake Bay. Vanina Harel and Nick Zachar, who led the Chesapeake Bay course, will lead the presentation and Q&As. Through photos and videos by the students themselves, you will learn more about this unique experiential learning course, as well as future opportunities to practice environmental filmmaking in Classroom in the Wild in 2018.

Malsi Doyle & Michael Forman Theater, 2nd Floor, McKinley Building, American University, 4400 Massachusetts Avenue, NW, Washington, DC 20016-8017
Directions: www.american.edu/aumaps
Metro: Tenleytown/AU, shuttle bus service to AU

For more information, please contact:
Chris Palmer (202) 885-3408 or palmer@american.edu
Or visit www.environmentalfilm.org
And www.facebook.com/AmericanU.CEF

Visit: american.edu/soc/cef/upcoming-events.cfm

World-class environment experts and top food industry champions revealed as key speakers at international Extinction and Livestock conference...
From CIWF
6 September 2017

Extinction and Livestock Conference: 5 and 6 October 2017
Queen Elizabeth II Conference Centre, London
#extinction17


International experts on the environment, conservation and human rights as well as leading food industry figures have been announced as key speakers at a major conference examining the impact of livestock production on the planet.

Ocean sustainability expert Professor Katherine Richardson of the University of Copenhagen, food activist Raj Patel of the University of Texas, former Director of the National Centre for Climate Change Strategy and International Cooperation (NCSC) in China Li Junfeng, Chair of Perdue Farms Jim Perdue, and Josh Balk, founder of Hampton Creek, are among leading international figures revealed as key speakers at the Extinction and Livestock Conference, which will examine how we can transform our global farming systems to work for people, the planet and animals.

Organised by Compassion in World Farming, WWF, Bird Life International, the University of Winchester, the Alliance of Religions and Conservation (ARC) and the European Environmental Bureau (EEB), the event will bring together diverse interests – such as conservation, biodiversity, agriculture, land and water use, environment, climate change, forests, ethics, food policy, production, security and business – and act as a catalyst for future collaboration and solution development.

The conference programme will set the planetary scene, look at the impact of livestock production on wildlife, the environment and humanity, and explore practical global solutions.

The launch follows the recent publication of a scientific paper in Nature warning that tens of thousands of species are threatened with extinction as a result of human activities. The paper, written by a team of international scientists, states: "Extinction rates for birds, mammals and amphibians are similar to the five global mass-extinction events of the past 500 million years that probably resulted from meteorite impacts, massive volcanism and other cataclysmic forces" but stresses that this can be turned around if action is taken.

Philip Lymbery, CEO of Compassion in World Farming and author of the book Dead Zone:Where the Wild Things Were, which explores the link between livestock production and the plight of some of the world's most iconic and endangered species, said: "Many people are aware that wild animals such as penguins, elephants and jaguars are threatened by extinction. However, few know that livestock production, fuelled by consumer demand for cheap meat, is one of the biggest drivers of species extinction and biodiversity loss on the planet.

"Livestock production, the environment, wildlife conservation and human health are all interlinked so it's vital that experts from each of these fields work together to come up with practical solutions to stop this before it's too late."

Glyn Davies, WWF's Executive Director of Global Programmes, says: "The decline of species is reaching a critical point, and we cannot ignore the role of unsustainable livestock production. If nature is to recover, we need to work together and encourage sustainable farming systems which will limit pollution, reduce habitat loss and restore species numbers. The Extinction and Livestock conference is a launch pad for action on this global issue."

Other key speakers at the conference include: award-winning author, Dr Carl Safina; World Food Prize winner, Hans Herren; Dr Hilal Elver, UN Special Rapporteur on the right to food; Senior Adviser for the Sustainable Development in the European Policy Strategy Center (EPSC) and former EC Director General for Environment (2009-2014), Karl Falkenberg; bee expert, Professor Dave Goulson, of the University of Sussex; Britain's best-loved environmentalist Jonathan Porritt; Professor Frank Hu of Harvard University's School of Public Health.

To view the full conference programme and to register visit www.extinctionconference.com

Compassion in World Farming was founded in 1967 by a British dairy farmer who became horrified at the development of intensive factory farming. Today Compassion is the leading farm animal welfare organisation dedicated to ending factory farming and achieving humane and sustainable food. With headquarters in the UK, we have offices across Europe in the US, China and South Africa.

Alan Root, wildlife film-making legend, dies aged 80

The wildlife film-making world lost one of its' greatest to brain cancer last week, the morning of August the 26th 2017... Alan Root "drifted away on calm oceans of love", according to his wife.

His good friend Mark Deeble has written a touching tribute:

Alan Root was a filmmaker's filmmaker – he combined a sharp intellect and a need for adrenaline-fuelled adventure, with a knowledge of African natural history that was unparalleled. He was passionate and humorous – a quick-witted story-teller who revelled in his art. He loved to be the centre of attention and he didn't suffer fools, but there was a sensitivity behind the public face, that expressed itself in his filmmaking.

In a world where natural history films have become increasingly formulaic, made by big teams with big budgets, backed by an army of researchers, scientific advisers, and camera-people, Alan was the original auteur. He filmed and wrote and 'lived' the films that he made together with Joan, his first wife. Their films were individual and visually arresting, but above all, they were stories. They combined natural history integrity with irreverence, and humour. They conveyed a knowledge of natural history and wildlife behaviour that few could equal.

Read more: markdeeble.wordpress.com/2017/08/28/alan-root

Also read:

Alan Root, Oft-Bitten Wildlife Filmmaker, Dies at 80: nytimes.com
Wildlife film-maker Alan Root dies in Nairobi: africasustainableconservation.com
Alan Root, celebrated and scar-ridden wildlife filmmaker, dies at 80: washingtonpost.com
Alan Root, wildlife film-maker – obituary: telegraph.co.uk
Kenyan wildlife filmmaker Alan Root dies at age 80: africatimes.com
Alan Root, wildlife filmmaker scarred by attacks from a hippo, an adder and a gorilla: smh.com.au
[TRIBUTE] Renowned wildlife filmmaker Alan Root dies aged 80: the-star.co.ke

See: www.wildfilmhistory.org/person/228/Alan+Root.html

Borneo Wildlife Warriors 2 – The Second Series – Out Now!
From Scubazoo
16 August 2017

BORNEO WILDLIFE WARRIORS – BECAUSE THE JUNGLE IS STILL WORTH FIGHTING FOR.

Borneo Wildlife Warriors is back for Season 2! Now that boot camp is over, the real adventure begins ... Premiering 16 August with new episodes every Wednesday. Watch the full series here.

We're excited to be showcasing the hard work of the Sabah Wildlife Department and the Wildlife Rescue Unit once again!

For Bertie's first assignment out of boot camp, he gets to follow senior vet Dr Pakee at the Bornean Sun Bear Conservation Centre and meets Sigalung, one of the resident bears, for his annual medical check.

Please share widely! Let us know what you think in the comments below. Klik caption di setting untuk bahasa melayu.


Borneo Wildlife Warriors from SZtv

Brought to you by SZtv: a new online wildlife channel by Asia's leading natural history filming and photography company, SCUBAZOO

SURVEY: What did you think of Borneo Jungle Diaries? Here at SZtv, we do our best to bring you the most incredible and most important conservation stories. We value your thoughts and would love to hear your feedback! Do the survey here!

LOOKING FOR LOCAL TALENT! Scubazoo are looking for presenters, personalities that are passionate about wildlife. If interested, send a 30 second - 1 minute audition video of you to auditions@scubazoo.com.

Scubazoo are also looking for young, passionate, motivated individuals to work with their team in Kota Kinabalu as Interns. More here: Scubazoo.com/about/job-opportunities

JHWFF 2017 Finalists Announced!
From Jackson Hole Wildlife Film Festival
8th August 2017

Jackson Hole Wildlife Film Festival Recognises the Best Wildlife and Nature Media for 2017.

The Jackson Hole Wildlife Film Festival has announced the 2017 finalists for its 15th biennial film competition, an event that is considered to be the "Oscars of nature filmmaking."

Winners will be revealed at the Grand Teton Awards Gala in Jackson, Wyo. on Thursday, Sept. 28, 2017. The awards are just one part of the six-day industry conference hosted at the Jackson Lake Lodge in Grand Teton National Park from September 24-29. Those attending include innovative filmmakers, organizations, scientists, journalists and visionaries from across the globe; all engaged in conservation, nature, wildlife and media.

"My biggest takeaway this year, is how many deeply personal stories are being told," said Lisa Samford, Executive Director of Jackson Hole Wildlife Film Festival. "It speaks to the true power of the genre and importance of telling these stories."

This year's submissions in the prestigious competition include nearly 1,000 category entries - a record number - competing for 25 awards. Finalists were selected by more than 150 international judges who viewed 3,500 hours of media. A distinguished panel of international judges immediately preceding the Festival will select the 2017 award winners.

See below for a full list of finalists:

Congratulations to the 2017 Finalists!

CONTENT CATEGORIES:

Animal Behavior
Sponsored by World Wildlife Fund

Planet Earth II: Islands
BBC Studios Natural History Unit production, co-produced with BBC America, ZDF, Tencent and France Télévisions

Planet Earth II: Mountains
BBC Studios Natural History Unit production, co-produced with BBC America, ZDF, Tencent and France Télévisions

Rise of the Warrior Apes
KEO Films for Discovery Networks International

The Hunt: The Hardest Challenge
A Silverback Films production, made in partnership with The Open University, for BBC, co-produced with BBC Worldwide, BBC America, CCTV9 and NDR Naturfilm

Wildscreen Manchester is Coming this October!
By Wildscreen
4 August 2017

Symbiotic Stories is an event for conservation organisations and visual storytellers.

For those who have stories that need to be told, and those who recognise their lens as one of the most powerful tools to tell them. Taking shape through keynote sessions and masterclasses, the day will explore creative examples and practical techniques in the crafting of natural world stories that reach diverse audiences and generate real change.

Curated for conservationists, photographers and filmmakers the programme will unearth how to make the most out of available resources and how joining forces can drive impact and maximise reach.

There will be ample opportunities for networking and cross-pollination between sessions and at the evening reception.

In keeping with the theme of the day, this event will be held in Manchester to open up Wildscreen and delegates to new and wider audiences.

We are pleased to welcome creator of 21 Icons and Beautiful News, keynote speaker Adrian Steirn is well versed at using powerful imagery to tell positive and engaging stories. Steirn's work is defined by his commitment to using visual images as a means to stimulate discussion and action around key social issues. His films and photographs have been used for campaigns aimed at raising awareness and creating change in partnership with WWF and The Global Fund.

The day will also include a unique and privileged first look at an exciting new international project launching in October headed up by award winning photographer Britta Jaschinski. We will also be joined by Geospatial Technologist of Google Ed Parsons, Wildscreen Exchange and Panasonic who will be delivering a variety of masterclasses.

Julian Hector, head of the BBC Natural History Unit and Monica Hayes will outline how conservation organisations can amplify messaging around BBC landmark series.

Wildscreen Manchester will take place on Thursday 19 October at Victoria Warehouse.

Symbiotic Stories is a day-long event for conservation organisations and visual storytellers. For those who have stories that need to be told, and those who recognise their lens as the most powerful tools to tell them. Taking shape through keynote sessions and masterclasses, the day will explore creative examples and practical techniques in the crafting of natural world stories that reach diverse audiences and generate real change.

Find out more and buy your pass here: wildscreen.org/wildscreen-manchester

Visit: www.wildscreen.org ; find Wildscreen on Facebook, follow @wildscreen_org on Twitter.

Borneo Jungle Diaries – The New Scubazoo Series – Scientists are the new Rock Stars!
From Scubazoo
29 May 2017

BORNEO JUNGLE DIARIES – SCIENTISTS ARE THE NEW ROCK STARS

New Online Series Showcases Borneo's Incredible Wildlife and the Scientists Trying to Save Them

Deep in the heart of Borneo's jungles lies a remote research centre: The Danau Girang Field Centre (DGFC). In this isolated and wild location, a dedicated team of young Malaysian and international research scientists have been combining eld-developed gadgets and traps with state-of-the-art tracking technology in their quest to unravel the mysteries of Borneo's jungle. Their mission? To safeguard its most charismatic animals through monitoring, observing, and applied conservation.

Borneo Jungle Diaries investigates life behind-the-scenes at DGFC. Environmental photojournalist, Aaron 'Bertie' Gekoski, follows a different scientist and animal per episode as they: tag a Sunda pangolin for the rst time ever; catch baby crocodiles and huge pythons at night; gain intimate insights into the behaviour of nocturnal primates; track a herd of elephants, and much more.

Episodes will be released on SZtv & DGFC Facebook pages, and all SZtv programs can be watched online at Scubazoo.tv.

Content:

Follow a team of young Malaysian and international scientists at the Danau Girang Field Centre on the Kinabatangan river with environmental photojournalist Aaron 'Bertie' Gekoski

Featuring slow lorises, pangolins, otters, civets, crocodiles, insects, elephants and more...

10 weekly online episodes, premiering June 5th, 2017


Borneo Jungle Diaries from SZtv

Brought to you by SZtv: a new online wildlife channel by Asia's leading natural history lming and photography company, SCUBAZOO

CAUTIVERIO (Captivity) coming soon...
By Jason Peters
10th May 2017

More than 300 dolphins live, socialize and work for food at Mexican pools.

Politicians, activists and owners of dolphinariums in Mexico have been fighting each other for months. The future of captive breeding is now in their hands. If this law is approved, captivity in this country will stay for the next 85 years to come.

The fate of these marine mammals now depends on people who's interest is money or votes, when it is actually in our hands.

Cautiverio is a documentary film that shows the reality behind the captive dolphin industry: from shows for human entertainment, to the so called therapy with dolphins.

The filmmakers behind this documentary will release Cautiverio by the end of the year.

To contact Cautiverio, you can email at: info@cautiverio.mx

Teaser in English: vimeo.com/215880381


Teaser01 English from Cautiverio

Teaser in Spanish: vimeo.com/215882600


Teaser01 Español from Cautiverio

Follow the progress of the film here: facebook.com/cautiveriomx

Instagram too: instagram.com/cautiveriomx

RETURN OF THE SPIDER MONKEYS from Michael J. Sanderson - Ateles Films on NAT GEO WILD

"Return of the Spider Monkeys" has started being broadcast on National Geographic Channels. The World premiere was on May 7th at 18:00 GMT+1 on Nat Geo Wild across Europe and Africa.

Also see the following international premiers:

NG Wild Europe & Africa: 07 May 2017, 18:00 (Portugal 17:00)
NG Wild Brazil: 13 May 2017, 21:00
NG Channel India: 15 May 2017, 21:00
NG South East Asia: 15 May 2017, 20:40 (HK Time)
NG Middle East & North Africa: 15 May 2017, 20:40
NG Wild Australia: 17 May 2017, 19:30
NG Wild Latin America: 28 May 2017, 19:00
NG Wild Italy: 06 June 2017, 21:00
NG Wild UK: 26 October 2017, 20:00


Some 'behind the scenes" teasers:

Episode #3 - Drones in the Jungle

Episode #5 – Special Thanks - Making Of

"Join us to enter the world of Infinity and the spider monkeys in the Guatemalan jungle!"

Visit: www.ateles.org

Enter now the GREEN SCREEN Internationales Naturfilmfestival Eckernförde Youth Film Award!

Pick up the camcorder, grab the mobile phone, a digital camera; produce alone, with your friends, or your school a wildlife film and participate on the GREEN SCREEN Youth Film Award or the GREEN Clip Award.

Win great prizes with your film at the largest Wildlife Film Festival in Germany. Your film or clip is viewed by an international expert panel of judges and if it receives a nomination, presented at the GREEN SCREEN International Wildlife Filmfestival in Eckernförde on a Award Ceremony.

Professional filmmakers will be present, they´ll let you know more gimmicks and tricks and draw out the winning film.

Deadline for all films is 15th August 2017

Visit www.greenscreen-festival.de/en/youth/jugendfilmpreis for more information, submission and requirements.

Happy Filming!

Disney's Born in China from member Brian Leith Productions with Steven Ballantyne as Field Director and Logistics/location Manager, has it's US Premiere on Earth Day!

Disneynature, in its ongoing quest to bring the natural world to the big screen as never before, presents its most ambitious project to date, taking moviegoers on a grand journey into the wilds of China. "Born In China" follows the adventures of three animal families — the majestic panda, the savvy golden monkey and the elusive snow leopard. Featuring stunning imagery, the film navigates the vast terrain—from the frigid mountains to the heart of the bamboo forest—on the wings of a red-crowned crane, showcasing remarkably intimate family moments captured on film for the first time ever.

A donation to WWF has been promised for all tickets sold in the first week of showings, to benefit wild pandas and snow leopards.


Born in China from Brian Leith Productions

On Steven Ballantyne's involvement, MD Mandy Leith said this: "The team at Brian Leith Productions wish Steven Ballantyne and EPM ongoing success at their new Shanghai base. We have worked closely with Steven over the last couple of years on our wildlife feature film Born in China for Disneynature. Steven managed several extremely challenging and very lengthy remote location shoots in a thoroughly professional and impressive manner. Steven is very conscientious, safe and level headed. He is a kind and respectful individual, and we would have no hesitation recommending Steven and EPM's services to other producers. We are looking forward to working with them again next time we film that part of the world."

Visit: nature.disney.com/born-in-china & brianleith.tv/productions& epmasialtd.com

Ghost of the Mountains(in production) - In Spring 2014 the team from Brian Leith Productions set out on a "mission impossible" – to film a dramatic story of Snow Leopards in the wild for our film for Disneynature, Born in China. We were successful in capturing the best footage of snow leopards ever, and a wildlife first, to film snow leopard cubs in their natural environmental… This film documents how against all the odds the team were able to reveal one of the last great secrets of the natural world. A feature length documentary for Disneynature to be shown on Netflix.

EPM Asia is asked to work on the content development for productions planned in Mongolia, Myanmar & Papua New Guinea

Steven Ballantyne at EPM Asia Ltd said, 'This is a fantastic opportunity to play a key part in designing the content for a new Natural History series, using our extensive knowledge of th regions we have certainly delivered a range of new ideas for consideration'. To discuss you remote location filming requirements in Pacific, Central and East Asia email steven.epm@gmail.com.

40th Annual International Wildlife Film Festival Award Winners Announced
from IWFF
22 April 2017

Congratulations to the IWFF 40 award winning films.

We are pleased to announce the Award Winners for the 2017 International Wildlife FIlm Festival. The 40th IWFF Awards took place on Friday, April 21st at the Montana Natural History Center.

Lifetime Achievement award

Founder's Award

Best Conservation Film

Shaped By Fire
A film by Bobby Jahrig, Nick Littman and Nick Triolo

Best Children's Film

Plastic Is Forever
Directed by Dylan D'Haeze

Best Student Film

Lumos
Directed by Jason Roehrig

Best Broadcast Feature


Nature and BBC co-production Giraffes: Africa's Gentle Giants
Directed by Tom Mustill

Special Jury Prize

Tisure
Director Adrian Geyer

Best Human/Wildlife Interaction Film


Running Wild
Film by Danny Schmidt

The Newcomer Award


The Hunt - Nowhere to Hide
Directed by Ellen Husain - Silverback Films

Best Cinematography


Nature's Super Hummingbirds
Cinematographers Ann Prum and Mark Caroll

Best Editing


End of Snow
Edited by Morgan Heim, Produced by Nathan Dappan, Neil Losin and Morgan Heim

Best Broadcast Series


The Story of Cats
Directed by Anwar Mamon, produced by Plimsoll Productions

Best Feature Film

Magical Moors
Directed by Jan Haft

Best Short Film


Melting Stars
Directed by Kate Green

Best Environmental Film

Chasing Coral
Directed by Jeff Orlowski

Best of Festival

Chasing Coral
Directed by Jeff Orlowski




In the jungles of a remote archipelago in the South Pacific, a biologist is attempting to do something Charles Darwin and Ernst Mayr never accomplished: catch evolution in the act of creating new species. Albert Uy is on the verge of an amazing discovery in the Solomon Islands, but there's a threat looming on the horizon. The islands' resources are being exploited, putting all local wildlife at risk. It's a race against time to gather the evidence necessary to prove the existence of a new species before it's lost forever.

Huge congrats to all winners from Wildlife-film.com, with special hoorays to our members in bold above! :)

Next Natural World Film Examines New Theory Linking Nature's Super Weapons and Nuclear Warheads
From Pam Beddard
11 April 2017

The next film in the BBC's longest-running wildlife series, NATURAL WORLD, breaks new ground by including a US nuclear missile base among its locations and proposing common origins for the evolution of super-sized weapons in nature and the human arms race.

Nature's Wildest Weapons: Horn, Tusk and Antlers(showing on Tuesday 18 April, on BBC2, at 9pm) focuses on the discoveries and theories of Montana-based biologist Professor Doug Emlen who has spent more than 30 years investigating why some species have developed extreme ways to gouge, gore, bite or batter each other using the most extravagant weapons.

He introduces viewers to a diverse range of weapon-bearing animals, examining what the evolutionary advantages might be in beetles having pitchfork horns almost as third as long again as their bodies; elks depleting their own skeletons to grow huge antlers, and the United State Air Force developing Earth's most lethal weapon yet: the long-range Minuteman III nuclear missile.

The film's director/writer Peter Fison says: "What makes Doug's work fascinating is that he asks us to look at the animal kingdom from a fresh perspective. We've all seen horned, tusked and antlered animals before but I suspect few of us have considered what it is like to carry around an appendage weighing nearly as much as the rest of you everywhere you go, or why it's worth it.

BBC Star Supports Independent Wildlife Filmmaker as Crowdfunding Campaign Enters Second Stage
From Lisa Marley
9 April 2017

An award-winning independent film-maker is celebrating the success of her crowdfunding campaign after receiving an endorsement from BBC wildlife personality Chris Packham.

Member, Lisa Marley (26), originally from Aberdeenshire and now based in Bristol, is crowdfunding the film - Project Wolf - which will follow charity Trees for Life's experimental 'human wolf pack' through the Scottish Highlands as it examines how mimicking the disturbance effects of missing large predators would affect red deer populations in the Caledonian Forest, in an effort to limit their impact on new growth while grazing.

BBC personality Chris Packham, who is vocal in his support for conservation projects, is a fan of Lisa's last film - Red Sky on the Black Isle - and has leant his support to her new venture. He says, "These grass roots, real and reactive films come straight from the hearts of creatives who not only care but motivate their skills to take action; action at a time when we are desperate for people to stop musing and moaning and actually stand up and be counted. It's time to shout above the noise - Red Sky on the Black Isle did this - so please help Lisa turn her talents onto the exciting subject of rewilding."

Passing her initial target after just two weeks and ensuring the film will be made, Lisa is now working towards her second goal which will allow for an extended shoot in the Highlands. Wildlife and conservation enthusiasts who wish to donate to Lisa's campaign can do so at www.indiegogo.com/at/projectwolf until April 19, in exchange for perks ranging from guide books and gift cards to production credits and invitations to film festivals.

Lisa says, "I've been overwhelmed by the support for Project Wolf. Now that I have passed my first funding goal, the film will definitely be made. But there is still some way to go - I've now set a second target which will allow me to spend longer in the Highlands with the 'human wolf pack' and with my interview subjects. I'll also be able to use more advanced equipment to better tell the story of rewilding in Scotland.

Borneo Wildlife Warriors – The New Scubazoo Series Launched – Because the Jungle is Worth Fighting for!
From Scubazoo
4 April 2017

BORNEO WILDLIFE WARRIORS – BECAUSE THE JUNGLE IS WORTH FIGHTING FOR

New Online Series Charts Fight to Save the Most Enigmatic and Endangered Animals on Earth

There are few places that evoke the magic and mystery of Borneo: dense jungles packed with exotic animals, including orangutans, sun bears and the world's smallest elephant. However Borneo's rainforests—and all that inhabit it—are facing colossal threats. Deforestation, illegal wildlife and pet trade and the traditional medicine trade are all threatening the survival of these unique animals.

The Wildlife Rescue Unit are an elite group of vets and rangers on call 24 hours a day, 365 days a year to deal with human-animal conflict. Through rehabilitation programmes, relentless rescues and relocations, they are tasked with saving Borneo's wildlife—and their exhausting, often dangerous work is now the subject of a new online show, Borneo Wildlife Warriors.

"The series shows a real behind the scenes look at what goes on at our 'rescues'. Its basically a reality show on our wildlife rescues and also portrays the many wonderful characters within the WRU whose great deeds and heroic attempts save wildlife in Sabah," said Dr. Sen, head of the WRU.

In this stunning 4k series, we meet the heroes of Borneo's jungles, as they welcome British wildlife photojournalist Aaron 'Bertie' Gekoski into their ranks and attempt to turn him into a fully- edged ranger. Poignant, exhilarating, and at times amusing, Borneo Wildlife Warriors is an extraordinary journey into the heart of Borneo's jungles.

"A Fish Full of Dollars" A Film by Adrienne Gittus
Documentary about Tanjung Luar Fish Market, East Lombok, Indonesia
By Adrienne Gittus - Soulwater Productions
10 March 2017

The Problem

Sharks are a vital component of our complex marine environment. Without these apex predators, this ecosystem risks falling out of balance and may ultimately collapse.

Worldwide, fishing is pushing many species to the brink of extinction. This film examines Indonesia's role as the number one shark fishing nation in the world. In Tanjung Luar, rural Lombok's biggest fish market, sharks are a targeted species, where despite worldwide trends shifting away from shark finning, the trade persists. However, as shark populations decline, fishermen are forced further afield every year to satisfy the hungry demand of the Chinese and world market for shark fin soup.

Shark fin soup, a cultural symbol of prosperity and good fortune, is traditionally served at Chinese New Year celebrations, banquets, and weddings. WildAid says "For every Hong Kong wedding, 30 sharks must die". Hong Kong and Guangzhou are major hubs for the trade, and despite past reports of falling demand, as a consequence of large-scale public campaigns launched by environmentalists and animal rights advocates, recent surveys show a surprising amount of shark fin is still being consumed.

Wild Aid have a simple message "When the buying stops, the killing can too". The price of the life of a shark is getting cheaper by the year. The price of shark fins has fallen dramatically, but the fishing has not stopped.

Mantas and mobulas face similar harrowing circumstances. They are fished primarily for their gill plates, to be used in unproven cures for a wide range of illnesses, even cancer. These new and profit-driven "alternative medicines" are touted as traditional cures, however it is notable that even official Traditional Chinese Medicine practitioners do not support this trade.

Manta flesh is nearly inedible and without the value of the gills for spurious remedies, it is unlikely that fishermen would target them. However, despite law changes banning the fishing of mantas in Indonesia, some fishermen driven by fast profits, still consider the risks worth taking.

"A Fish Full of Dollars" explores the effects of the depletion of shark and manta species in the Lombok area, on both the lucrativeness of future tourism and the daily lives of local people, who have depended on the fruits of the seas for generations. What will happen when this resource is exhausted completely?

2017 Environmental Film Festival: 25 Years of Films for the Planet
By Helen Strong - Environmental Film Festival in the Nation's Capital
1 March 2017

WASHINGTON, DC – The Environmental Film Festival in the Nation's Capital, the world's premier showcase of environmental films and the largest and longest-running festival of its kind in the US, will celebrate its 25th anniversary this March. The 2017 Festival, March 14-26, will focus its lens on a planet in transition, exploring what has happened over the past 25 years and what lies ahead. The Festival will present 180+ films from 32 countries, including 64 Washington, DC, US, and World premieres. Most screenings include discussion with filmmakers, environmental experts, and cultural leaders and many are free. The complete Festival schedule is at www.dceff.org.

SPOTLIGHT: WILDLIFE

ANIMAL HOMES: NESTS (USA, 2016, 60 min.)
Bird nests come in all shapes and sizes, crafted from a diversity of materials, including grasses, leaves, mosses, and twigs, bones, mud, and spider silk. And quite a few contain man-made materials – colorful twine, bits of wire, even plastic bags. Each one is a remarkable work of art, built with just a beak! The film explores nesting grounds all over the world, where birds create homes for the all- important task of protecting their eggs and raising their young. From the PBS series, "Nature".
Director: Ann Johnson Prum
Sat, Mar 18, 1 PM FREE Q&A
National Wildlife Visitor Center, Laurel, Md.

BORN IN CHINA (China/USA, 2017, 76 min.)
Presented with the Freer Gallery of Art – Advance Screening of New Disneynature Film
Navigating China's vast terrain, from the frigid mountains to the heart of the bamboo forest on the wings of a red-crowned crane, this documentary follows the adventures of three animal families — the majestic panda, the savvy golden monkey, and the elusive snow leopard. Featuring stunning imagery and narration by The Office's John Krasinski, the film showcases remarkably intimate family moments captured on lm for the first time ever.
Director: Lu Chuan
Sun, Mar 19, 1 PM FREE
National Museum of American History

BROTHERS OF THE WIND (Austria, 2016, 98 min.)
Presented with the Embassy of Austria
This is a wild drama featuring an eagle and a boy. When an eagle chick is pushed out of his nest, Lukas rescues him and cares for him in secret, finding a love denied to him at home. But when the day comes to release the bird back into the wild, will Lukas find his own release into a new life?
Directors: Gerardo Olivares and Otmar Penker
Sat, Mar 18, 10 AM $9
Avalon Theatre

COLOMBIA: WILD MAGIC (COLOMBIA MAGIA SALVAJE) (UK, 2016, 90 min.)
Presented with the Embassy of Colombia
From majestic mountain ranges with ancient glaciers, virgin jungles, open grasslands, and desert plains, to vast rivers and teeming oceans, Colombia is a country with some of the most extraordinary creatures and diverse habitats on earth. Condors circle the Andean skies, Jaguars prowl the forests, hammerhead sharks and humpback whales swim in the oceans. Birds, amphibians, mammals, reptiles, fish – some of the rarest and most spectacular wildlife anywhere on the planet can be found in Colombia.
Director: Mike Slee
Sun, Mar 19, 7 PM FREE with reservations Q&A
Carnegie Institution for Science

CONQUEST OF THE SKIES (UK, 2015, 60 min.)
A Selection from the Jackson Hole Wildlife Film Festival
Renowned naturalist and broadcaster Sir David Attenborough investigates the evolution of flight in the natural world. Using macroscopic and high-speed filming techniques, the film captures flying mammals, reptiles, and insects, as well as birds from all over the world. Attenborough travels from Scotland to Borneo to find the extraordinary species gracing the skies.
Director: David Lee
Sat, Mar 18, 12 PM FREE Reservations requested
National Museum of Natural History

THE EAGLE HUNTRESS (UK/Mongolia/USA, 2016, 87 min.)
Among the isolated Kazakh tribe in northwest Mongolia, eagle hunting has been practiced by men only. But Aisholpan, a 13-year-old girl, aspires to be the first female in 12 generations of her family to become an eagle hunter. Her decision sparks controversy in the community; this film captures Aisholpan's courage as she begins her training. In English and Kazakh with English subtitles.
Director: Otto Bell
Recommended ages: 11 and up. Sat, Mar 25, 11:30 AM FREE
East Building Auditorium, National Gallery of Art

GORONGOSA PARK: REBIRTH OF PARADISE Episode One: Lion Mystery (Netherlands/USA, 2015, 55 min.)
Wildlife cameraman Bob Poole joins lion scientist Paola Bouley to solve a baffling mystery: why is Gorongosa's lion population not growing as fast as it should? After a decade of restoration efforts, there seems to be plenty of prey for the lions to eat. Poole's first job is to help sedate a lion and put a GPS-tracking collar around its neck. By filming and tracking the lions, Poole hopes to help solve the mystery.
Director: James Byrne in person with the Ambassador of Mozambique
Mon, Mar 20, 7 PM Q&A $10
Carnegie Institution for Science

THE ISLANDS AND THE WHALES (UK/Denmark, 2016, 82 min.)
A Selection from the Wildscreen Festival
In their remote home in the North Atlantic, the Faroe Islanders have always relied on hunting whales and seabirds. But today they face a grave threat to this tradition, not from the controversy surrounding whaling, but from the whales themselves. They have discovered that their beloved whales are toxic, contaminated by the outside world! What once ensured their survival now endangers their children and the Faroe Islanders must make a choice between health and tradition.
Director: Mike Day
Sat, Mar 25, 12:30 PM FREE Reservations requested Q&A
National Museum of Natural History

LAST OF THE LONGNECKS (USA, 2017, 92 min.)
Presented with the American Conservation Film Festival
The iconic giraffe, the tallest animal on the planet, is on the cusp of a silent extinction: This majestic animal, a symbol of the African savannah, has declined 80% just since 2000. The film celebrates what makes these animals unique and seeks to shed light on their struggle as it follows a dedicated contingent of giraffe researchers and scientists across the globe.
Director: Ashley Scott Davison in person
Thurs, Mar 23, 7 PM Q&A $10
Carnegie Institution for Science

LIGHT ON EARTH (UK, 2016, 51 min.)
A Selection from the Jackson Hole Wildlife Film Festival
The spectacular and magical light produced by glowworms, fireflies, and luminous plankton is known as bioluminescence - light made by living creatures. But those quite familiar glows and flashes are just a tiny, easily observed fragment of a previously unexplored, mysterious realm. With Sir David Attenborough as host, the film explores the world of living light he describes as "utterly unlike our own."
Director: Joe Loncraine
A Terra Mater Factual Studios production in co-production with CuriosityStream.
Sat, Mar 18, 2 PM FREE Reservations requested Q&A
National Museum of Natural History

The Cat That Changed America World Premiere Report
By Tony Lee/Sabana Films
26 February 2017

They say a film doesn't really exist and come alive until it plays in a theater and reaches its audience. Earlier this month, at the Santa Barbara International Film Festival, I was lucky to experience this axiom. My filmThe Cat That Changed America had its world premiere as part of the 'Reel Screen' nature section of the festival, started by Mike De Gruy as a showcase for natural history films.

Santa Barbara is a fitting place for my film to have a world premiere, as it's only an hour away from P22 mountain lion's birth place in the Santa Monica mountains and the proposed site of the Liberty Canyon wildlife crossing. Residents who travel on the 101 freeway to Los Angeles pass the crossing site every day, and after seeing the film will give more thought to the issues of connectivity and habitat loss facing all wildlife.

We shared the red carpet with the stars of La La Land and also actor Jeff Bridges who was honoured at the festival. We took along the P22 cardboard cutout from the famous Steve Winter National Geographic photo. This gave a great platform to put P22 on the world stage, as Getty Images captured celebrity photographs of him with Beth Pratt-Bergstrom, the California director of the National Wildlife Federation. We also made the front cover of the LA Times, a write up about the conservationists in the New Yorker and much local press from the Malibu Times to the Santa Barbara Independent. P22 soon became a recognised celebrity at the festival as Beth carried him through the streets of Santa Barbara. Many posed for selfies with P22 before and after the screening.

At both screenings we had a full house, and afterwards Beth took to the stage, along with wildlife biologist Miguel Ordenana who discovered P22, and campaign group Poison Free Malibu, to answer many questions from the enthusiastic audience.

I, and my Director of Photography Alex Rapaport, were given a special award by Poison Free Malibu for our services to conservation, which for me was the most memorable part of the festival. Do conservation films make a difference? Absolutely, as after the screening, many attendees came to me and said they would pressure their local housing association to ban the use of anticoagulant rodenticides. The memorable photograph of P22 before and after the effects of ingesting rodenticides created an audible gasp, and hopefully left an indelible mark with the audience.

At the wildlife film makers panel the day before, Alex and I spoke about the six months making the film, and bringing the plight of mountain lions in the Santa Monica mountains to the world's attention. We also honoured filmmaker Rob Stewart who tragically died during the festival. There are those who are so passionate about conservation that they will give their lives to help save the species that they care about. Rob was definitely one of those filmmakers. I first met him at the Jackson Hole Wildlife Film Festival in 2003 when he was starting his film career and was immediately struck how humble, how passionate and how dedicated he was towards preserving sharks and the world's oceans.

The Cat That Changed America premieres in LA next month at UCLA as part of their Green Screens festival and also at a private screening for the Natural History Museum of Los Angeles County. It has also been entered for other major wildlife film festivals around the world including the Japan Wildlife Film Festival, Rotterdam and Jackson Hole. I hope P22 will be the cat that changed the world.

Watch the trailer:

Please support the film by visiting the website www.thecatthatchangedamerica.com and promoting the word through word of mouth and on social media.

Facebook: facebook.com/thecatthatchangedamerica
Twitter: @SabanaFilms / #TheCatThatChangedAmerica

Award-winning wildlife and science films on international tour – Jackson Hole WILD On Tour
From Kathryn Jeffords - Jackson Hole Wildlife Film Festival
25th February 2017

Jackson Hole WILD On Tour aims to share the most extraordinary wildlife, nature & science films from its internationally acclaimed film competitions with the world!

Jackson Hole WILD On Tour, brings winning films from the Jackson Hole Wildlife Film Festival and the Science Media Awards to museums, universities, festivals and local screening events over the coming year.

Screening events are currently slated in Washington D.C., California, New Zealand, Switzerland, India, Wyoming and Pennsylvania.

Recent WILD-on-Tour screenings with the U.S. State Department, Smithsonian Museum of Natural History, North Carolina Museum of Science, the U.S. Consulate China, U.S. Embassy Bangkok, U.S. Embassy Uganda, American Association for the Advancement of Science and more have impacted audiences exceeding more than 3000.

"There has never been a more important time to connect people with the wonders of nature and science. The impact of these powerful stories is undeniable," said Executive Director Lisa Samford. "We are eager to partner with organizations looking to inspire action on a local level."

Jackson Hole WILD will work with museums, universities, nonprofits and organizations invested in the mission of educating & inspiring the public about the natural world. Screenings will be programmed custom for the hosting organization and screening events can be free or ticketed. Based on an incredible catalog of films to choose from, Jackson Hole WILD can pick films that are relevant to specific topics or regions of the world.

For more information about hosting a science or nature event, please visit jhfestival.org/on-tour.html or contact melanie@jhfestival.org.

Facebook: facebook.com/jhwff
Instagram: instagram.com/jacksonholewild
Twitter: @JacksonHoleWILD
Wild Pages 3 is Coming! Call for Entries Open!!

The second edition of Wild Pages – The Wildlife Film-makers' Resource Guide is still selling each month, even though it has 2014/15 showing on the front cover! Much of the info in that edition will still be valid, but there is clearly a need for an update!!

We've had lots of enquiries from people wanting be included too, so we are going to publish a third edition and call it Wild Pages 3...

We believe that Wild Pages has become an invaluable resource for many wildlife film-makers around the world (having been purchased on every continent bar Antarctica!) and especially for those that are unable to get to film festivals due to time or financial constraints… It has become an essential piece of kit!!

The categories for entries in the book include: Production Companies, Film Festivals, Equipment Hire/Sales, Distributors, Education/Training, Organisations, Stock Footage, Services, Location Managers/Fixers, Broadcasters/Channels, Publications & Freelancers (Various!).

Please go to www.wildeye.co.uk/wildpages/entry.html and fill in the form by the 31st of March 2017.

Sample listings:

NB. Relevant information about you and/or your company may help to reduce the amount of admin dealing with requests for work experience or co-productions for example. Your listing is free. Please enter into as many categories as are relevant to you or write a comprehensive explanation of your services and enter into the category that is most representative of your you/company. Additionally, if you'd like your logo or a photograph (B&W only) included alongside your entry, you can for just UK£50: www.wildeye.co.uk/wildpages/logo.html We are offering display advertising too.

Like us on: facebook.com/WildPages & follow twitter.com/Wild_Pages

We look forward to hearing from you soon... Go HERE!

A Plastic Ocean - Must-See Film Out Now
by A Plastic Ocean
2 February 2017

Most of us have heard of the five gyres, or islands of trash, in our oceans. So the rest of the ocean, outside of these gyres, are clear and clean? Alas, no. The world's oceans are crammed with discarded plastic waste particles—literally everywhere—which are destroying the environment, killing wildlife and ultimately, threatening human health.

Currently eight million tons of plastic waste ends up in the ocean every year and it is estimated that 10 times more plastic per year will be dumped into the ocean by 2025. We continue to use over 300 million tons of new plastic every year. Half of this we use just once, and usually for less than 12 minutes.

Plastic pollution—the focus of a new documentary called A Plastic Ocean, now available through iTunes (currently only in the US, UK, Canada, Ireland & Australia)—is a global crisis so serious that if it not halted now, future generations will face a cataclysmic environmental disaster which may prove impossible to solve.

"The most important film of our time," states Sir David Attenborough. The origins of the film began when Producer Jo Ruxton, and founder of Plastic Oceans Foundation, joined an expedition to the so-called Great Pacific Garbage Patch in the North Pacific Gyre, 1500 miles off the coast of San Francisco, to establish its impact. When the expedition discovered invisible, free-floating micro plastics instead of an anticipated solid mass that could be contained, Jo knew she had to begin the film that would become A Plastic Ocean and extensive research commenced.

Jo partnered with director, journalist and explorer Craig Leeson, and they, in turn, engaged many scientists and world-record free diver Tanya Streeter. Together they set off on what would be a four-year global odyssey to explore the issue of plastics in our oceans and its effect on marine ecosystems and human health, including endocrine disruption.

So what goes on in the world's oceans? Plastic breaks up into small particles, known as micro plastics, mixing with the plankton at the ocean surface. Plankton is at the heart of the food chain, and provides us with more than half the oxygen we breathe. The ocean is also the world's largest source of protein. Since we cannot yet safely remove micro plastics from plankton that lives in the ocean, plastic needs to be stopped from reaching the ocean.

Plastic Oceans Foundation is an international charitable organisation that aims to change the world's attitude to plastic in a single generation, and to that end, the Foundation produced A Plastic Ocean to spread the message around the world, about the impact of plastic on our oceans and human health.

Plastic pollution is a global issue and Plastic Oceans Foundation—through the power of film and partnerships with local community organizations—is helping consumers to become plastic literate, so they can make informed decisions about how and when they accept and manage plastic. The goal is to help shape future demand for environmentally sensitive products and solutions.

The film is produced by Jo Ruxton (Blue Planet), and by Adam Leipzig, who was responsible for the global hit March of the Penguins.

It is not possible to throw plastic away. As Sir David Attenborough says: "There is no away – because plastic is so permanent and so indestructible. When you cast it into the ocean, there is no away."


A Plastic Ocean Official Trailer from A Plastic Ocean

Visit: plasticoceans.org/about-film

Find a screening near you or find out how you can bring A Plastic Ocean to Your Community here: plasticoceans.org/screenings

Like on facebook.com/PlasticOceans Follow on twitter.com/plasticoceans & instagram.com/plasticoceans

US, UK, Canada, Ireland & Australia


The 2016 overall Winner
"Hitchhikers" (Lion's Mane Jellyfish) St Kilda, off the Island of Hirta, Scotland by George Stoyle ©


Stills from "Spring on the River" by Liam Marsh





British Wildlife Photography Awards 2017 - Call for Entries
by Maggie Gowan of British Wildlife Photography Awards
1 February 2017

The 2017 Competition is Open for Entries

Your chance to win a prestigious award, cash prize of £5,000 and opportunity to reach millions through national exposure. Help raise awareness about British wildlife and celebrate our natural heritage. Winners and commended entrants will have their work showcased in a touring exhibition and stunning book, and will be invited to an exclusive Awards ceremony in London.

The £20,000 prize fund includes the latest camera kit from lead sponsor Canon.

The awards recognise the talents of photographers practising in Britain whilst also highlighting the great wealth and diversity of British natural history. A celebration of British wildlife as well as a showcase for photographers and videographers, both amateur and professional.

There are fifteen separate categories including animal behaviour, urban wildlife, habitat, animal portraits, marine life, the hidden secret world that lies in the undergrowth and a special award for Wildlife in HD Video. Also two junior categories - to encourage young people to connect with nature through photography.

In addition to still photography there is a great opportunity to capture wildlife in action and win an amazing prize. Be inspired by the video winner and commended entries in 2016: bwpawards.org/videowinners2016

Young People's Awards WildPix / BWPA, sponsored by RSPB Wildlife Explorers.

Entry is free for all young photographers with two age groups.

1. Overall Winner, British Wildlife Photographer: £5,000
2. Wildlife in HD Video Winner: Canon XA30 Professional Camcorder
3. 8 Category prizes: Canon's flagship mirrorless camera, the EOS M5 with EF-M 15-45mm f/3.5-6.3 IS STM lens.
4. The Young People's Awards WildPix / BWPA
Young British Wildlife Photographer (12 - 18) - £500
Young British Wildlife Photographer (Up to 11) - £300

The Sponsors

Canon, RSPB Wildlife Explorers, WWF UK, The Wildlife Trusts, Buglife, BBC Wildlife Magazine, Manfrotto, Wildlife Worldwide, Shetland Nature, Paramo, Outdoor Photography Magazine, Wild Arena.com and Countryside Jobs Service.

Supporters

Natural England, Wildeye, Wildlife-film.com and Kristal Digital Imaging Centre.

Awards Ceremony

All winners, commended entrants and photographers who feature in the book will be invited to an Awards ceremony and launch of the traveling exhibition.

Dates

The competition is open until 3rd June 2017.

The 2016 Wildlife in HD Video Winner


Spring on the River from BWPAwards

2016 WILDLIFE IN HD VIDEO WINNER – "Spring on the River" Liam Marsh
Sound by Harrison Marsh
Otterhead Estate, Blackdown Hills, Somerset

See: BWPA 2016 Winners Announced!

Contact:
Maggie Gowan
British Wildlife Photography Awards
Email: mail@maggiegowan.co.uk
Website: www.bwpawards.co.uk




New York WILD Film Festival Schedule 2017
By Nancy Rosenthal - New York WILD Film Festival
30 January 2017

The third annal NY WILD film festival lineup is our best yet.

THURSDAY 23RD FEBRUARY - OPENING EVENING

METRONOMIC
Best Musical Score
US premier Autumn 2013, Gorges du Verdon, France

LIFE IS ONE
Best Wildlife Film
US premier

DOUGLAS TOMPKINS: A Wild Legacy (16m)
Best Conservation Hero Film
New York premier

FRIDAY 24TH FEBRUARY - EVENING PROGRAM

Moving the Giants
Finalist
US premier

Yasuni Man
Best Feature Film
NY premier

SATURDAY 25TH FEBRUARY - MORNING PROGRAM

VAMIZI – CRADLE OF CORAL (52m)
Best Cinematography

ELK RIVER (28m)
Finalist
NY premier

NO FRIENDS BUT THE MOUNTAIN
Best Student Film
US premier

SATURDAY 25TH FEBRUARY - AFTERNOON PROGRAM

POUMAKA
Finalist
NY premier

PANGOLIN (13m)
Best Short
Film NY premier

RED WOLF REVIVAL (25m)
Best Conservation Film

THE BEE HUNTER (8m)
Finalist
NY premier

THE AGE OF CONSEQUENCES (80m)
Best Environmental Film

SATURDAY - EVENING PROGRAM

MAN (4m)
Finalist

BEFORE THE FLOOD (93m)
Best in Festival

SUNDAY 26TH FEBRUARY - AFTERNOON PROGRAM

WAR OF SPACE (6m)
Finalist

OUR RISING OCEANS (43m)
Finalist

YOUNG GUNS (30m)
Finalist

Can we Save the Frog Prince (13m)

THE PRAY (12m)
Finalist
NY premier

4 MUMS IN A BOAT (44m)
Best Adventure Film
US premier

THE SUPER SALMON (25m)
Finalist
US premier

Congratulations to all the winners and finalists!




Stories Lived: Environmental Category Winners Announced
By Stories Lived
30 January 2017

Stories Lived is thrilled to announce the latest Winner and Runners-up for the Environmental Category!

Every contest deliberation is just as difficult as the last it seems. We receive so many incredible submissions it literally crushes our spirits to choose a winner and runners-up. Varied, unique, and downright humbling are the themes of Stories Lived submissions, and we wouldn't wish having to select a winner out of these submissions on anyone, as it is truly the most difficult and heart-wrenching part of our jobs.

That said, we would like to honor the winners below and their work to make our environment a better place to live. The efforts and impact these people have and their mission to strengthen the Earth and make this planet a more sustainable place for us all is beyond admirable.

Congratulations to our Winners:

Environmental Winner (eligible for the Jury Award and Peer Award).

Buzz on Bees and Climate Change (by Climate Stories NC)

Leigh-Kathryn Bonner is a third generation beekeeper and the founder of Bee Downtown. "The changing climate and the shortened seasons throw honeybees off." Her solutions to help the bee population is to harvest bees on rooftops of buildings in the city.

Environmental Runners-up (eligible for the Peer Award)

Tasmanian Lobster: A Gentle Giant (by Mark Pearce)

Known to grow to the size of a small dog and live to 40 years old, the giant Tasmanian freshwater lobster is the largest of its kind in the entire world, but its home is being destroyed by sediment runoff from logging. However, there is hope – Todd Walsh the lobster man has grown up with this crayfish that gently inches its way around the northern rivers of Australia's southern-most island. This is his plea to protect a rare and remarkable creature.

OUR Ecovillage (by Quinten Prinsen)

During one week, we've been living intensely in an environmental community, called OUR Ecovillage. On their beautiful land near Shawnigan Lake on Vancouver Island (BC, Canada), they try to live as sustainably as possible, and one with nature. Have a look at our impression of their interesting way of living…

Visit: www.storieslived.com/indexes/environmental/environmental & www.storieslived.com/contest-winners
Follow: twitter.com/StoriesLived
Like: facebook.com/Stories-Lived-1184073738284609

AU's Center for Environmental Filmmaking 2017 Report
By Chris Palmer
29 January 2017

The following report provides an overview of the Center for Environmental Filmmaking's activities and events taking place during the 2016/2017 period. The Center's programs are made possible by the generosity of the foundations and donors listed at the end.

With Dean Emeritus Larry Kirkman's support, I founded the Center twelve years ago at the School of Communication to address the world's unprecedented environmental challenges, from climate disruption to species extinction.

Powerful films, images, and stories can play a key role in fostering conservation and bringing about change. We are committed to raising awareness and empowering action through the innovative use of media. Our campaign mantra is: Changing lives. Fostering creativity. Conserving our environment through the power of media.

Our mission is to inspire a new generation of filmmakers and media experts whose commitment to environmental stewardship drives them to produce creative work that is informative, ethically sound, and entertaining—and that makes a positive difference. Our signature initiatives include:

Creating partnerships with established organizations—Maryland Public Television, the National Park Service, The Humane Society of the United States, and others—that give students the opportunity to produce professional films.

Bringing world-class filmmakers to American University to talk, teach, and mentor.

Developing innovative, interdisciplinary, and experiential classes and programs.

Promoting the ethical treatment of wildlife and the environment.

Awarding student scholarships and fellowships.

Supporting and mentoring environmental and wildlife filmmakers in a variety of other ways.

More information about our programs can be found on our website www.environmentalfilm.org and at www.ChrisPalmerOnline.com. Download the Center Report for 2017






The 12th Annual Spring 2017 Film Series
An SOC Signature Series
Created and Hosted by Chris Palmer - AUCEF
27 January 2017

Free and Open to the Public
No Reservations Required
First Come, First Seated!

Tuesday, February 14 at 7pm - Reception at 6:30pm with food and drink.
Storytelling and Animal Protection with HSUS

If you like animal videos, we've got an evening for you! Chad Sisneros is the Managing Director of the Creative Department at The Humane Society of the United States, with 20 years of experience shooting, editing, and campaigning for animal protection. Through a camera lens, his teams have supported many of HSUS's largest campaigns against factory farming, puppy mills, dog fighting, and the Canada seal hunt, just to name a few. The strength of their video storytelling is one of the main drivers of their campaign success at HSUS. Come and watch some amazing animal stories!

Tuesday, February 28 at 7pm—Part of SOC Week - Reception at 6:30 pm with food and drink.
Highlights from the 2017 Environmental Film Festival in the Nation's Capital (EFF), March 14-26

EFF is the largest and longest running environmental film festival in the country and will present 150+ films to provide fresh perspectives on our planet and a wide variety of environmental issues. The films will explore wildlife, outdoor adventure, freshwater and oceans, food and agriculture, energy and resources, sustainable living, and the built environment. Join Festival Executive Director Maryanne Culpepper for a sneak peek at some of the most exciting new films to be shown during the 25th anniversary festival.

Note: The March 21-24 events below are all part of Washington D.C.'s Environmental Film Festival: dceff.org

Tuesday, March 21 at 7pm - Reception at 6:30 pm with food and drink.
An Evening with Chris Palmer - The Most Important Food Films of All Time
Founder and Director, Center for Environmental Filmmaking, School of Communication, American University.

Film producer Chris Palmer describes the best food films of all time, illustrating his remarks with compelling clips. He will also screen the winners of this year's Eco-Comedy Video Competition, co-sponsored by AU's Center for Environmental Filmmaking and The Nature Conservancy.

Wednesday, March 22 at 7pm
Student Short Environmental Film Festival

Come and watch some fascinating and entertaining films made by top film students. Professor Chris Palmer will lead an entertaining and interactive session with the audience and the filmmakers on why and how these films are made. This event builds on EFF's latest initiative, led by Arjumand Hamid, Director of Educational Outreach, to become an educational resource for students of all backgrounds and ages.

Followed by a discussion with the student filmmakers.

Thursday, March 23 at 7pm
Ok, I've Watched the Film, Now What?
An Impact Filmmaking Panel with Experts in the Field. Film clips and panel discussion, hosted and moderated by Chris Palmer.

How do we produce films that make a difference? This session, illustrated with clips of inspiring films, explores the ways we can turn films into action, at both the policy and personal levels. Our top panelists will address the challenges of producing films that have a tangible and measurable impact on their audiences and society.

Panelists: Award-winning filmmakers Samira Goetschel, Ellie Walton, Brandon Kramer, and Lance Kramer.

Friday, March 24 at 7pm - Reception at 6:30 pm with food and drink supplied by Whole Foods
At the Fork (94 min, 2016)

Filmmaker and omnivore John Papola, together with his vegetarian wife Lisa, offer up a timely and refreshingly unbiased look at how farm animals are raised for our consumption. With unprecedented access to large-scale conventional farms, Papola asks the tough questions behind every hamburger, glass of milk and baby-back rib. What he discovers are not heartless industrialists, but America's farmers — real people who, along with him, are grappling with the moral dimensions of farming animals for food..

Discussion, moderated by Chris Palmer, with top executives from The Humane Society of the United States and from Whole Foods, follows screening.

Tuesday, March 28 at 7pm
Keeping the Potomac: The Politics of Water (26 min, 2016)

This documentary—conceived, written, produced, shot, directed, and edited by students in Environmental & Wildlife Production (COMM 568)—will air during Maryland Public Television's Chesapeake Bay Week in April. Keeping the Potomac examines efforts of three local river keepers to hold polluters accountable along the Potomac River watershed.

Created by Elizabeth Herzfeldt-Kamprath, Anthony Brunner, Doaa Nour, Sam Sheline, Raffi Paul, Sarah Liebman, Kent Wagner, Chelsea Greene and Xinyi Song, and by American University's Center for Environmental Filmmaking, in association with Maryland Public Television..

Panel discussion, hosted by Professor Chris Palmer, follows screenings. Panelists include student filmmakers and Professor Mike English, who taught the Center for Environmental Filmmaking class where Keeping the Potomac was produced for Maryland Public Television.

NHNZ's The Desert Sea UHD Special Premieres on Nat Geo WILD
By Samantha McKegg
19 January 2017

NHNZ's two-part UHD wildlife special The Desert Sea is set to premiere on Nat Geo WILD in the U.S. this Sunday January 22nd at 9 P.M. ET. It rolls out internationally in April.

The series is the first from a slate of UHD specials coming out of production house NHNZ, with another fifteen hours of UHD wildlife documentary titles delivering over the next six months.

Made in co-production with Nat Geo WILD, The Desert Sea hones in on North America's iconic Sonoran Desert.

The first hour explores why the Sonoran is the wettest and most diverse desert on the continent with its unique proximity to the Gulf of California and the great Pacific Ocean, while the second hour focuses on the abundant and diverse creatures that have adapted to desert life in this hostile environment.

Despite the extreme heat there is an incredible diversity of animals of all types here, including mammals like the ice-age surviving Pronghorn antelope, the speedy Jackrabbit and the iconic Mountain Lion; unusual birds like the almost flightless road runner, the world's smallest owl, and the Harris hawk – the only raptor to use cooperative hunting; and downright weird reptiles such as the venomous Gila Monster, the imposing Chuckwalla and the prehistoric looking Horned lizard.

Series Producer Lorne Townend says he and his team were excited to work in this challenging environment, with its extreme heat and remoteness.

"The Sonoran Desert is a unique and beautiful place. As the most biodiverse desert in the world it is an extraordinary environment to study on film and makes the perfect subject for the UHD format. There are some exceptional creatures here, clinging to the edge of existence in conditions that have pushed them to evolve unique adaptations to survive."

"The higher resolution of 4K offers greater depth and clarity of light, as well as richer colours, and is ultimately able to bring the natural world into the living room, like you are there yourself. We hope The Desert Sea will offer a new insight into this territory."

The Desert Sea is distributed internationally by ZDF Enterprises.

The Cat that Changed America premieres at the Santa Barbara International Film Festival
By Tony Lee/Sabana Films
13 January 2017

My film 'The Cat that Changed America' about P22 mountain lion, has just been officially selected for the Santa Barbara International Film Festival, and will have its world premiere at the festival (1st to 11th February 2017)

The integrity of wildlife documentaries is much in the news at the moment, with the debate about Planet Earth II and whether the impact of such series can stir the conservation movement. I've been making wildlife documentaries for 25 years now and know how hard it is to make conservation programmes and to have them broadcast. Which is why I feel so passionate about The Cat that Changed America. P22, a mountain lion living in Griffith Park, is such a great ambassador for urban wildlife, because his story is so engaging and relatable and he has such charisma. I knew that the world will fall in love with the cat who can't find a mate.

The film will be shown as part of the 'Reel Nature' section of the festival which was started by Mike de Gruy, a Santa Barbara resident. I feel honoured that my film was selected, as Mike was an inspiration early on in my career when I started in 1992, and I saw him over the years at the wildlife festivals and he was always a congenial presence. The festival will also honour such Hollywood hits such as LaLa Land and Manchester by the Sea, and will attract a celebrity crowd as well as bring much media attention.

All the red carpet hoopla is fitting, because P22 is a Hollywood celebrity himself and is deserving of his own star on the Hollywood Walk of Fame. P22 is such a great Hollywood story - a big cat living in the middle of LA! It's still incredible to think about. His story is so relatable to Angelenos and to anyone who has experienced the pressures of urban living. As Beth Pratt, the California Director for the National Wildlife Federation who is spearheading the Save LA Cougars campaign says, 'Who can't relate to being dateless on a Friday night and stuck in traffic?' P22 has moved the dial about where it's acceptable for wildlife to live, yet he's likely to die a lonely bachelor in Griffith Park because he is hemmed in by freeways and the lack of connectivity. His story had to be told, and the more I delved, the more I discovered how fascinating his life is. Miguel Ordenana, a wildlife biologist at the Natural History Museum of Los Angeles County was the first person I spoke to about the story, which is appropriate as he captured the first photograph of P22 in one of his camera traps in Griffith Park

You are invited to VMI's biannual New Products Day in London on Wednesday 1st February.
From Barry Bassett - VMI
11 January 2017

This is a big deal, as we only host this once every 2 years, alternating between London and Bristol and this year, it is London's turn.

It will be held on Wednesday 1st Feb 2017 to showcase the brand new equipment which has recently arrived or is launching in the new year and a number of manufacturers are participating but above all, it is an opportunity to get your hands dirty on the new kit!

This event is free of charge and held at our London office in Acton.

New kit to be shown this year include the RED Epic-W and RED PLUS system, MoVI Pro, Panasonic Pure camera, Canon C-700 camcorder, E mount Prime lenses and much, much more.

We are planning to show:

RED EPIC-W with OMOD integration/demonstration

Canon 5D Mk IV

Sony FS-7 Mk II

Panasonic VLT

Panasonic Varicam Pure

Canon C700

New MoVI Pro Gimbal system

Canon C300 Mk II

4K HDR demonstration with live 4K grade

Canon ME20 super low-light camera

Canon 50-1000 lens

Fuji 25-300 Premier and 20-120 lenses

Veydra E Mount Prime lenses

Angenieux EZ zoom lenses PL, EF & E mount: 30-90 and 15-40

Anamorphic lenses

Cooke Mini S4 with E mount

Vintage and Uncoated zone

RTMotion WLCS system/RED demo

Lots of grip including Gimbals, Cranes & Dollies

Selection of LED and portable lighting

Attending with VMI are planning to be: RED, Canon, Panasonic, Cooke, Angenieux, RTMotion, OFFHOLLYWOOD, MTF representing Veydra.

Attendance is free of charge but you must apply online as this event will book-out.

Full details here: vmi.tv/training/list/97?date=2017-02-01
| | | | |
| --- | --- | --- | --- |
| | | | |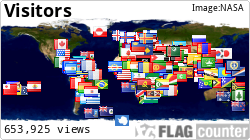 This visitors map was added on the 30/09/16
About Wildlife-film.com
Since the late 1990s Wildlife-film.com has been the leading source of information for the wildlife filmmaking industry worldwide. For over seventeen years the site has been Google's number one ranking site for 'wildlife film' and related searches. Our site is viewed in over 175 countries. Our newsletter, Wildlife Film News, is read every month by thousands of people involved in wildlife filmmaking - from broadcasters and producers, to cameramen - we encourage readers to submit their news. We also serve as an online resource for industry professionals and services. Find producers, editors, presenters and more in our Freelancer section, and find out about festivals, training and conservation in Organisations. We encourage amateur and professional freelancers to join our network and welcome all wildlife-film related organisations to join our team.