Wildlife Film News (latest news from our acclaimed newsletter)
Become a member today... For a Freelancer join here, for an Organisation join here! :)

See our 'Features' and 'Interviews' pages for stories from around the wildlife film-making world! Got Kit to sell? Add your items here! (NB. Members post for free!) Looking for a work or got something to offer... Visit our Jobs Page.
Canadian film-maker Rob Stewart dies at sea.

We are so sad to report that Rob Stewart has been found dead following an extensive search after he went missing during a deep sea scuba dive to the Queen of Nassau wreck off the Florida Keys on Tuesday 31 January. He was shooting for a sequel to his groundbreaking films Sharkwater and Revolution.

Many of his colleagues, family and friends had been desperately trying to organise search and rescue boats and aircraft over the past few days. On the Sharkwater website, it says this:

In Loving Memory

Rob has been found, peacefully in the ocean. There are no words. We are so deeply grateful to everyone who helped search, and happy that Rob passed while doing what he loved. We are working on how best to honour his incredible work. The Stewart family kindly asks that they are given some private time to grieve.

Thank you everyone.

We send our deepest condolences to all of Rob's family and friends... He's a loss to us all.

In the news: variety.com, huffingtonpost.ca & cbc.ca

Love from Wildscreen to Jean

We are happy to be able to publish this short film full of genuine love for Jean Hartley, who couldn't make last October's Wildscreen festival, the first one since 1988, due to illness... We are extremely fond of her at Wildlife-film.com / Wildeye and it was sad not seeing her at Wildscreen last... We very much hope that we will reconvene in 2018.

Anna Roberts decided to put this film together and we are so glad that she did. Enjoy it Jean!! :)


Love from Wildscreen 2016 to Jean from Wildlife-film.com

Email Jean with your own messages of support: info@viewfindersltd.com Visit: viewfindersltd.com
Wild Pages 3 is Coming! Call for Entries Open!!

The second edition of Wild Pages – The Wildlife Film-makers' Resource Guide is still selling each month, even though it has 2014/15 showing on the front cover! Much of the info in that edition will still be valid, but there is clearly a need for an update!!

We've had lots of enquiries from people wanting be included too, so we are going to publish a third edition and call it Wild Pages 3...

We believe that Wild Pages has become an invaluable resource for many wildlife film-makers around the world (having been purchased on every continent bar Antarctica!) and especially for those that are unable to get to film festivals due to time or financial constraints… It has become an essential piece of kit!!

The categories for entries in the book include: Production Companies, Film Festivals, Equipment Hire/Sales, Distributors, Education/Training, Organisations, Stock Footage, Services, Location Managers/Fixers, Broadcasters/Channels, Publications & Freelancers (Various!).

Please go to www.wildeye.co.uk/wildpages/entry.html and fill in the form by the 31st of March 2017.

Sample listings:

NB. Relevant information about you and/or your company may help to reduce the amount of admin dealing with requests for work experience or co-productions for example. Your listing is free. Please enter into as many categories as are relevant to you or write a comprehensive explanation of your services and enter into the category that is most representative of your you/company. Additionally, if you'd like your logo or a photograph (B&W only) included alongside your entry, you can for just UK£50: www.wildeye.co.uk/wildpages/logo.html We are offering display advertising too.

Like us on: facebook.com/WildPages & follow twitter.com/Wild_Pages

We look forward to hearing from you soon... Go HERE!



Stories Lived: Environmental Category Winners Announced
By Stories Lived
30 January 2017

Stories Lived is thrilled to announce the latest Winner and Runners-up for the Environmental Category!

Every contest deliberation is just as difficult as the last it seems. We receive so many incredible submissions it literally crushes our spirits to choose a winner and runners-up. Varied, unique, and downright humbling are the themes of Stories Lived submissions, and we wouldn't wish having to select a winner out of these submissions on anyone, as it is truly the most difficult and heart-wrenching part of our jobs.

That said, we would like to honor the winners below and their work to make our environment a better place to live. The efforts and impact these people have and their mission to strengthen the Earth and make this planet a more sustainable place for us all is beyond admirable.

Congratulations to our Winners:

Environmental Winner (eligible for the Jury Award and Peer Award).

Buzz on Bees and Climate Change (by Climate Stories NC)

Leigh-Kathryn Bonner is a third generation beekeeper and the founder of Bee Downtown. "The changing climate and the shortened seasons throw honeybees off." Her solutions to help the bee population is to harvest bees on rooftops of buildings in the city.


Buzz on Bees and Climate Change - Stories Lived from Stories Lived

Environmental Runners-up (eligible for the Peer Award)

Tasmanian Lobster: A Gentle Giant (by Mark Pearce)

Known to grow to the size of a small dog and live to 40 years old, the giant Tasmanian freshwater lobster is the largest of its kind in the entire world, but its home is being destroyed by sediment runoff from logging. However, there is hope – Todd Walsh the lobster man has grown up with this crayfish that gently inches its way around the northern rivers of Australia's southern-most island. This is his plea to protect a rare and remarkable creature.


A Gentle Giant - Stories Lived from Stories Lived

OUR Ecovillage (by Quinten Prinsen)

During one week, we've been living intensely in an environmental community, called OUR Ecovillage. On their beautiful land near Shawnigan Lake on Vancouver Island (BC, Canada), they try to live as sustainably as possible, and one with nature. Have a look at our impression of their interesting way of living…


Our Ecovillage - Stories Lived from Stories Lived

Visit: storieslived.com/indexes/environmental/environmental & storieslived.com/contest-winners
Follow: twitter.com/StoriesLived Like: facebook.com/Stories-Lived-1184073738284609





The 12th Annual Spring 2017 Film Series
An SOC Signature Series
Created and Hosted by Chris Palmer - AUCEF
27 January 2017

Free and Open to the Public
No Reservations Required
First Come, First Seated!

Tuesday, February 14 at 7pm - Reception at 6:30pm with food and drink.
Storytelling and Animal Protection with HSUS

If you like animal videos, we've got an evening for you! Chad Sisneros is the Managing Director of the Creative Department at The Humane Society of the United States, with 20 years of experience shooting, editing, and campaigning for animal protection. Through a camera lens, his teams have supported many of HSUS's largest campaigns against factory farming, puppy mills, dog fighting, and the Canada seal hunt, just to name a few. The strength of their video storytelling is one of the main drivers of their campaign success at HSUS. Come and watch some amazing animal stories!

Tuesday, February 28 at 7pm—Part of SOC Week - Reception at 6:30 pm with food and drink.
Highlights from the 2017 Environmental Film Festival in the Nation's Capital (EFF), March 14-26

EFF is the largest and longest running environmental film festival in the country and will present 150+ films to provide fresh perspectives on our planet and a wide variety of environmental issues. The films will explore wildlife, outdoor adventure, freshwater and oceans, food and agriculture, energy and resources, sustainable living, and the built environment. Join Festival Executive Director Maryanne Culpepper for a sneak peek at some of the most exciting new films to be shown during the 25th anniversary festival.

Note: The March 21-24 events below are all part of Washington D.C.'s Environmental Film Festival: dceff.org

Tuesday, March 21 at 7pm - Reception at 6:30 pm with food and drink.
An Evening with Chris Palmer - The Most Important Food Films of All Time
Founder and Director, Center for Environmental Filmmaking, School of Communication, American University.

Film producer Chris Palmer describes the best food films of all time, illustrating his remarks with compelling clips. He will also screen the winners of this year's Eco-Comedy Video Competition, co-sponsored by AU's Center for Environmental Filmmaking and The Nature Conservancy.

Wednesday, March 22 at 7pm
Student Short Environmental Film Festival

Come and watch some fascinating and entertaining films made by top film students. Professor Chris Palmer will lead an entertaining and interactive session with the audience and the filmmakers on why and how these films are made. This event builds on EFF's latest initiative, led by Arjumand Hamid, Director of Educational Outreach, to become an educational resource for students of all backgrounds and ages.

Followed by a discussion with the student filmmakers.

Thursday, March 23 at 7pm
Ok, I've Watched the Film, Now What?
An Impact Filmmaking Panel with Experts in the Field. Film clips and panel discussion, hosted and moderated by Chris Palmer.

How do we produce films that make a difference? This session, illustrated with clips of inspiring films, explores the ways we can turn films into action, at both the policy and personal levels. Our top panelists will address the challenges of producing films that have a tangible and measurable impact on their audiences and society.

Panelists: Award-winning filmmakers Samira Goetschel, Ellie Walton, Brandon Kramer, and Lance Kramer.

Friday, March 24 at 7pm - Reception at 6:30 pm with food and drink supplied by Whole Foods
At the Fork (94 min, 2016)

Filmmaker and omnivore John Papola, together with his vegetarian wife Lisa, offer up a timely and refreshingly unbiased look at how farm animals are raised for our consumption. With unprecedented access to large-scale conventional farms, Papola asks the tough questions behind every hamburger, glass of milk and baby-back rib. What he discovers are not heartless industrialists, but America's farmers — real people who, along with him, are grappling with the moral dimensions of farming animals for food..

Discussion, moderated by Chris Palmer, with top executives from The Humane Society of the United States and from Whole Foods, follows screening.

Tuesday, March 28 at 7pm
Keeping the Potomac: The Politics of Water (26 min, 2016)

This documentary—conceived, written, produced, shot, directed, and edited by students in Environmental & Wildlife Production (COMM 568)—will air during Maryland Public Television's Chesapeake Bay Week in April. Keeping the Potomac examines efforts of three local river keepers to hold polluters accountable along the Potomac River watershed.

Created by Elizabeth Herzfeldt-Kamprath, Anthony Brunner, Doaa Nour, Sam Sheline, Raffi Paul, Sarah Liebman, Kent Wagner, Chelsea Greene and Xinyi Song, and by American University's Center for Environmental Filmmaking, in association with Maryland Public Television..

Panel discussion, hosted by Professor Chris Palmer, follows screenings. Panelists include student filmmakers and Professor Mike English, who taught the Center for Environmental Filmmaking class where Keeping the Potomac was produced for Maryland Public Television.

The 2016 overall Winner
"Hitchhikers" (Lion's Mane Jellyfish) St Kilda, off the Island of Hirta, Scotland by George Stoyle ©


Stills from "Spring on the River" by Liam Marsh





British Wildlife Photography Awards 2017 - Call for Entries
by Maggie Gowan of British Wildlife Photography Awards
1 February 2017

The 2017 Competition is Open for Entries

Your chance to win a prestigious award, cash prize of £5,000 and opportunity to reach millions through national exposure. Help raise awareness about British wildlife and celebrate our natural heritage. Winners and commended entrants will have their work showcased in a touring exhibition and stunning book, and will be invited to an exclusive Awards ceremony in London.

The £20,000 prize fund includes the latest camera kit from lead sponsor Canon.

The awards recognise the talents of photographers practising in Britain whilst also highlighting the great wealth and diversity of British natural history. A celebration of British wildlife as well as a showcase for photographers and videographers, both amateur and professional.

There are fifteen separate categories including animal behaviour, urban wildlife, habitat, animal portraits, marine life, the hidden secret world that lies in the undergrowth and a special award for Wildlife in HD Video. Also two junior categories - to encourage young people to connect with nature through photography.

In addition to still photography there is a great opportunity to capture wildlife in action and win an amazing prize. Be inspired by the video winner and commended entries in 2016: bwpawards.org/videowinners2016

Young People's Awards WildPix / BWPA, sponsored by RSPB Wildlife Explorers.

Entry is free for all young photographers with two age groups.

1. Overall Winner, British Wildlife Photographer: £5,000
2. Wildlife in HD Video Winner: Canon XA30 Professional Camcorder
3. 8 Category prizes: Canon's flagship mirrorless camera, the EOS M5 with EF-M 15-45mm f/3.5-6.3 IS STM lens.
4. The Young People's Awards WildPix / BWPA
Young British Wildlife Photographer (12 - 18) - £500
Young British Wildlife Photographer (Up to 11) - £300

The Sponsors

Canon, RSPB Wildlife Explorers, WWF UK, The Wildlife Trusts, Buglife, BBC Wildlife Magazine, Manfrotto, Wildlife Worldwide, Shetland Nature, Paramo, Outdoor Photography Magazine, Wild Arena.com and Countryside Jobs Service.

Supporters

Natural England, Wildeye, Wildlife-film.com and Kristal Digital Imaging Centre.

Awards Ceremony

All winners, commended entrants and photographers who feature in the book will be invited to an Awards ceremony and launch of the traveling exhibition.

Dates

The competition is open until 3rd June 2017.

The 2016 Wildlife in HD Video Winner


Spring on the River from BWPAwards

2016 WILDLIFE IN HD VIDEO WINNER – "Spring on the River" Liam Marsh
Sound by Harrison Marsh
Otterhead Estate, Blackdown Hills, Somerset

See: BWPA 2016 Winners Announced!

Contact:
Maggie Gowan
British Wildlife Photography Awards
Email: mail@maggiegowan.co.uk
Website: www.bwpawards.co.uk
Welcome our first new full members of 2017! :)

GREEN SCREEN - Each year in September, this International Wildlife Film Festival takes place in Eckernförde, Germany, and attracts more than a hundred international professionals from the wildlife film industry and up to 20 000 visitors! Call for Entries now OPEN!!


Rund um's Festival from GREEN SCREEN official

Nick Adams - Photographer and filmmaker/researcher specialising in Natural History and Travel. A competent editor too!


|Take Me To The Mountains| - Short from Nick Adams

Bonné de Bod - An award-winning wildlife television presenter on South African television & Susan Scott - An award-winning editor with twenty years' film-making experience - both of SDBFilms, currently filming their groundbreaking and much-anticipated film STROOP on the rhino poaching crisis, they have succeeded in keeping the film entirely independent through crowd-funding and public support. The team have worked for years to gain access into highly sensitive areas across Africa aswell as work with the best researchers and scientists in the continent's wildest places.


Watch Afrikaans Rhino Film 'STROOP' Trailer

Graeme Denny - A Belfast-based wildlife sound recordist with a degree in Music Technology and Audio Systems Design BSc., from the University of Derby, who has a good grasp of many other audio related areas like, mixing, audio post-production, sound design, acoustics and microphone placement, to name a few.

Jillian Norrie - Freelance filmmaker with an MA in Wildlife Documentary Production. Experience in international film shoots. Interested in any assistant and researcher positions.


Chasing the Capelin from Jillian Norrie

Pinky Robinson - A creative and vibrant editor, based in the South-West of England, with lots of experience in all aspects of editing, having worked freelance since 2001, with a genuine passion and enthusiasm for discovering the natural world.

There's basic FREE membership for all here or for a much more comprehensive listing, Profile Page and additional benefits, become a full member: Wildlife-film.com/freelancers or Wildlife-film.com/companies
See 'Kit For Sale' for items from members/subscribers!
Welcome to Wildlife-film.com
Since the late 1990s Wildlife-film.com has been the leading source of information for the wildlife filmmaking industry worldwide. For over fifteen years the site has been Google's number one ranking site for 'wildlife film' and related searches. Our site is viewed in over 175 countries. Our newsletter, Wildlife Film News, is read every month by thousands of people involved in wildlife filmmaking - from broadcasters and producers, to cameramen - we encourage readers to submit their news. We also serve as an online resource for industry professionals and services. Find producers, editors, presenters and more in our Freelancer section, and find out about festivals, training and conservation in Organisations. We encourage amateur and professional freelancers to join our network and welcome all wildlife-film related organisations to join our team.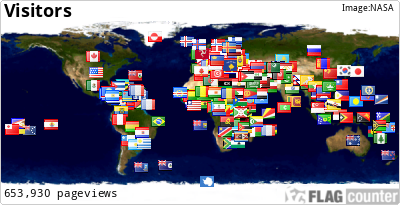 The above visitors map was added on the 30th September 2016...