Wildlife Film News (latest news from our acclaimed newsletter)
Become a member today... For a Freelancer join here, for an Organisation join here! :)

See our 'Features' and 'Interviews' pages for stories from around the wildlife film-making world! Got Kit to sell? Add your items here! (NB. Members post for free!) Looking for a work or got something to offer... Visit our Jobs Page.
Join Wildeye's Audio Post Production Course with Pip Norton and Chris Watson later this month!!

Audio Post Production Course with Pip Norton & Chris Watson, 16-18 December 2016, a two-day course exploring techniques of editing audio files on a computer and mixing soundtracks.

Through demonstration and working on practical tasks you will learn how to create, edit, manipulate and improve sound recordings, and also how they can be effectively combined and mixed together to produce a soundtrack. This could be for a television or radio programme, for installations, movies, video games, CD/audio-file releases or for your own enjoyment.

The course includes the creation and production of Foley sound and sound effects, how to record the perfect voice over/narration, and covers the growing area of multi-channel mixing. It is suitable for those who have already taken our Introduction to Wildlife Sound Recording course, or those who already have some experience of audio work. It will also be invaluable for video editors and producers who oversee the post production process.

The course is taught by Pip Norton, a highly experienced re-recording mixer and post production specialist, and Chris Watson, one of the world's top wildlife sound specialists who regularly works for the BBC.

The location is Whitwell Hall Country Centre in the centre of Norfolk, UK. Costs £395, including all tuition, accommodation and home-cooked meals, with an Xmas dinner!!

More and booking here!

New dates for 2017 courses include:

Introduction to Wildlife Film-making :: 21-23 April 2017
Sound Recording in Northumberland :: 9–12 June 2017 – 2 Places Available (female participants only)
Intro to Conservation Film-making :: 4-6 August 2017
Introduction to Wildlife Sound Recording :: 3-5 November & 1-3 December 2017

Check out the homepage for up-to-date availability: www.wildeye.co.uk





SPECIES, the Third Batch of Wildlife Winners & Losers Films Released!
From Richard Brock/Brock Initiative
7 November 2016

The next set of films from the Wildlife Winners & Losers are entitled Species... Check them out:

YouTube Playlist: SPECIES Promos: youtube.com/playlist?list=PLQouLjrxDNkE3fMhyIHWs9e0dBErfpbwg
Vimeo Album: SPECIES Promos: vimeo.com/album/4284492


Wildlife Winners & Losers: SPECIES Promos from brockinitiative

YouTube Playlist: SPECIES Full Films: youtube.com/playlist?list=PLQouLjrxDNkG9w2thiNs3Ur0R3Aw88td7
Vimeo Album: SPECIES Full Films: vimeo.com/album/4284498


Wildlife Winners & Losers: SPECIES Full Films from brockinitiative

Visit: brockinitiative.org/Winners-and-Losers.htm
Also follow the film series on social media: facebook.com/winnerslosersfilms & @Winners_Losers_

JHWFF Accepting Nominations for Achievement Awards!!

Each year, Jackson Hole Wildlife Film Festival recognises extraordinary achievements in natural history science, media and/or conservation.

Submit your nominations for:

Outstanding Achievement Award
Legacy Award
Rising Star Award

Visit: jhfestival.org/2017-individual-nominations.html

Save the Dates!
Wild Cats Conservation Summit: September 24-26, 2017
Jackson Hole Wildlife Film Festival: September 25-29, 2017

Have a great session idea? The JHWFF team are thinking about what to present in September 2017 and are eager to hear what you think. From AI to VR, craft workshops to strategic impact and case studies, they are interested in what YOU want to experience in Jackson Hole. Submit your session ideas at the link here: jhfestival.org/2017-session-nominations.html

Are you shooting & delivering in 4K? As sessions for 2017 are planned, JHWFF are eager to hear about any 4K projects you may have in the pipeline. Are you shooting in 4K? How about delivering? Please give them two minutes of your time to answer this short survey: surveymonkey.com/r/CSRS272

NaturVision Film Festival launches new call for entries!

Next year's NaturVision Film Festival in Ludwigsburg will take place from 13 – 16 July 2017.

At the heart of the festival is our grand international film competition, which is now open for you to submit your entries!

We look forward to entries ranging from epic wildlife films to critical and informative documentaries on the environment and sustainability, films for children, documentaries with their own unique score, and submissions for our Newcomer category.

Our special theme for 2017 is "Water", and we also welcome films on this subject.


NaturVision Festival-Trailer 2017 from NaturVision Filmfestival

Please register your films via our new-look website: festival.natur-vision.de/en/filmfestival/film-competition/film-subscription.html Deadline: 31 March 2017
Interns Needed for IWFF 40!

Our awesomely fun and incredibly entertaining team at IWFF is in need of some hard-hitting interns!

Looking for the following:

EDUCATIONAL PROGRAMS INTERN
VOLUNTEER COORDINATOR INTERN
SPECIAL EVENTS INTERN
IWFF LABS INTERN
DELEGATE LIAISON INTERN
MEDIA INTERN – VIDEO PRODUCER & EDITOR
MEDIA INTERN – GRAPHIC ART

If you're interested in finding out more about these internship opportunities – email iwff@theroxytheater.org

Visit: wildlifefilms.org
The 6th Green-Go International Short Film Contest Winners Announced!
By CEEweb for Biodiversity
18 November 2016

Short films are creative, effective and fun way to ask for changes in policies that affect our everyday lives. This time, for the 6th international Green-Go Short Film Contest, we were looking for engaging, pro-active and awareness raising films in three categories: Act Naturally (European nature), Round'n'Round (circular economy) and Small is Beautiful (small-scale agriculture).

This year's winning films are sending strong messages about these issues, in creative and original forms. Their authors spoke up about the current problems but also offered solutions. Here are the the top five films in each category, starting with the winners – enjoy, watch and share with your friends!


Too cool to be killed from CEEweb for Biodiversity

TOO COOL TO BE KILLED by Brigitta Katyina, Hungary. The winner of the Act Naturally category is an animation film featuring four endangered animals in Europe and showing their beauty, energy and certain timelessness, but also their vulnerability because, in author's words, the mankind is their main threat: "My origami textures illustrate that they are as weak as paper" – said Brigitta. The end of the film delivers a strong message.


Cradle to Cradle web from CEEweb for Biodiversity

CRADLE TO CRADLE – REMAKING THE WAY WE MAKE THINGS By Martin Pabis, Tammo Trantow, Andreas Foerster, Animal Design Studio, A-Graz, Austria. The winning film of the Round'n'Round category shows a holistic concept in less than 2 minutes and corresponds perfectly to this category's subject -circular economy. The authors successfully created a story that shows an alternative reality/future (presented with animated elements) by transforming everyday objects into new ones.


Muddy Footprint from CEEweb for Biodiversity

MUDDY FOOTPRINT By Tess Rose Dickinson, United Kingdom. The winner of the Small is Beautiful category is a short documentary filmed on a small organic farm in the heart of Tuscany: "In our [film] we wanted to reflect not only the environmental benefits of small-scale farming, reinforced by on-screen images and illustrations, but more subtly the personal benefits as well. Where there is a 'lack' of music, there is an emphasised 'silence' portraying a more peaceful, mindful way of life than most of us are accustomed to." said Tess Rose Dickinson, the author of the film.tory that shows an alternative reality/future (presented with animated elements) by transforming everyday objects into new ones.


Today Tomorrow from CEEweb for Biodiversity

TODAY, TOMORROW By Mustapha Benghernaout, Algeria, was the AUDIENCE AWARD WINNER. Today, we need a lot of energy to satisfy our needs. But unfortunately most of energies that we use is polluting nature and their combustion increases emissions of greenhouse gases responsible for global warming. It is essential to stop pollution and replace these fuels with cleaner sustainable energy. If not, it will be too late tomorrow…

Visit: greengofest.eu & facebook.com/greengoshorts & @GreenGoFilm

Also see: The 5th Green-Go International Short Film Contest Winners Announced!
Stories Lived Environmental Video Short Contest Open for Entries!

Through Jan. 27th, 2017, StoriesLived.com is taking submissions in the Environmental Category for its online video contest.

$5,000 in cash prizes are being awarded in a variety of categories, with a single video eligible for $4,000 in prizes. No limit on number of videos a filmmaker can submit!

For more details please visit the contest page at: www.StoriesLived.com/contest

Stories Lived is a repository of video shorts that move and inspire us to be the best version of ourselves we can be. It is a unique site in which one can see, learn and in turn, draw upon that grace that others show in their lives and hopefully use it in our own to be a blessing to others.


Stories Lived from Stories Lived




Save Vietnam's Wildlife - Pangolins from members Wildscreen Exchange & Five Films.

Wildscreen Exchange is an innovative project by wildlife conservation charity Wildscreen which aims to convene the conservation organisations with the world's best content creators to produce powerful stories that inspire people to care for our natural world and take action to protect it.

Their latest film was made in conjunction with Save Vietnam's Wildlife and Five Films, and narrated by Sarah Millican. The film documents the rescue and release of pangolins that were destined for the illegal wildlife trade. Pangolins are the world's most trafficked mammal and if trade does not stop, all seven species are destined for extinction.

Please help them make more films and spread crucial conservation messages around the world: justgiving.com/wild-screen


Save Vietnam's Wildlife - Pangolins from Wildscreen Exchange

Find out more about pangolins on the Arkive topic page: arkive.org/c/pangolins





An Interview With Filmmaker Chris Palmer: The Ethics Of Wildlife Documentaries

Chris Palmer is a renowned documentary filmmaker, speaker and author. He is a vocal proponent of improved ethics in the wildlife filmmaking industry, having published two books on the subject. He currently teaches full-time at American University, where he directs the Center For Environmental Filmmaking. He also serves as president of the One World One Ocean Foundation, and he sits on the board of 14 environmental non-profits. theculturetrip

Is there hope for conservation, or is the planet's biodiversity doomed? I'm very pessimistic. I worry that the power of the ratings game is so fierce, so driving, that we will fail to produce films that are ethically made. We've just elected a politician who is a climate-denier and an anti-environmentalist. The need for films that educate the public about conservation has increased multifold. It should be a national priority. People like me are failing the country if we don't do more.

This election is a disaster, a catastrophe. We, the loyal opposition, have to address this terrible threat to our country. We all have to do whatever we can to limit the damage.


"Confessions of a Wildlife Filmmaker" - Book Trailer from Chris Palmer

Read more: theculturetrip.com/north-america/usa/washington-dc/articles/an-interview-with-filmmaker-chris-palmer-the-ethics-of-wildlife-documentaries

The Ivory Game Now Streaming on Netflix

From executive producers Leonardo DiCaprio and Paul G. Allen, The Ivory Game is an epic documentary thriller that goes undercover into the dark and sinister underbelly of ivory trafficking. Award-winning director Richard Ladkani and Academy Award®–nominated director Kief Davidson filmed undercover for 16 months in China and Africa with a crack team of intelligence operatives, undercover activists, passionate frontline rangers and tough-as-nails conservationists, to infiltrate the corrupt global network of ivory trafficking.

A production from Terra Mater Film Studios and Vulcan Productions, this stunningly photographed exposé follows poachers in pursuit of the 'white gold' of ivory. Ultimately, the film becomes an urgent wake-up call that proves time is running out for the African elephants, dangerously nearing closer and closer to extinction.


The Ivory Game | Official Trailer [HD] | Netflix from Netflix US & Canada

Watch now on Netflix.






Welcome to our new full members from November!

Photoguerra - Underwater Productions - A Portugal-based Production Company, headed by Rui Guerra, whose main grounds for underwater filming are Azores islands, Madeira islands and Portugal mainland. Available to work anywhere in the world however. Specialized in underwater filming (and photography) in all kind of environments. Rui has more than 30 years experience as a diver and more than 20 years in capturing underwater images.

George Close - An aspiring documentary producer and presenter fascinated by the natural world, science and human stories (particularly human-animal conflict).


George, Gini and Alex - Wildeye October 2016

Hannah Stitfall - An emgerging fresh faced presenting talent who is definatly one to watch. A recent Zoology graduate gaining a First Class with Honours, she is now studying on the prestigeous Masters in Wildlife Filmmaking in Bristol affilated with the BBC NHU. Her driven work ethic and diligent reaserch skills have won her numerous awards for her academic acheviements and volunteer work in the UK. She also conducted her final dissertation on social media and the illegal wildlife trade, which has given her a great understanding of science communication in the online digital landscape.


Hannah Stitfall Wildlife Presenter Showreel 2016

There's basic FREE membership for all here or for a much more comprehensive listing, Profile Page and additional benefits, become a full member: Wildlife-film.com/freelancers or Wildlife-film.com/companies
See 'Kit For Sale' for items from members/subscribers!
Welcome to Wildlife-film.com
Since the late 1990s Wildlife-film.com has been the leading source of information for the wildlife filmmaking industry worldwide. For over fifteen years the site has been Google's number one ranking site for 'wildlife film' and related searches. Our site is viewed in over 175 countries. Our newsletter, Wildlife Film News, is read every month by thousands of people involved in wildlife filmmaking - from broadcasters and producers, to cameramen - we encourage readers to submit their news. We also serve as an online resource for industry professionals and services. Find producers, editors, presenters and more in our Freelancer section, and find out about festivals, training and conservation in Organisations. We encourage amateur and professional freelancers to join our network and welcome all wildlife-film related organisations to join our team.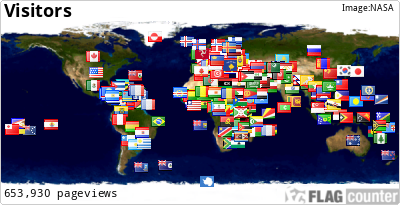 The above visitors map was added on the 30th September 2016...