Wildlife Film News (latest Natural History Film news from our acclaimed newsletter)
Become a member today... For a Freelancer join here, for an Organisation join here! :)

See our 'Features' and 'Interviews' pages for stories from around the wildlife, conservation and natural history film-making world! Got Kit to sell? Add your items here! (NB. Members post for free!) Looking for a work or got something to offer... Visit our Jobs Page.
The Wildlife-film.com office is now back in the UK!

I've been based in New Zealand for the past ten months and great it was there in Christchurch... An amazing country all over... Go there if you can!

We've now relocated back to the UK however and so are back on GMT working hours... Glad to be here too, even with all the current messy governance and looming Brexit etc!! :)

Contact details here: wildlife-film.com/contact.html Cheers, Jason

Available Wildeye 2017 Course Dates!!

Intro to Conservation Film-making :: 4-6 August 2017- 3 Places Available
Wildlife Camera Operator Course :: 29 Sept – 1 Oct 2017 - Places Available
Gorillas and Chimps in Uganda :: 13-22 November 2017 - 2 Places Available
Introduction to Wildlife Sound Recording :: 1-3 December 2017 - Places Available

Check out the homepage for up-to-date availability: www.wildeye.co.uk

Intro to Conservation Film-making, 4-6 August

As the situation of our fragile planet becomes more dire, we need more conservation film-makers to tell honest, engaging stories about what is really happening out there!!

There are many conservation and environmental issues that could be tackled effectively if only the people involved were informed or educated about the causes and solutions that could make a difference. Films and the Media are some of the most powerful communication tools we have, but we need to make the right films and distribute them to the audience decision makers community corporation law enforcers government bodies who can create that change. So how do you go about this? How do you produce a clear message? Who are your target audience? What style of film would be most successful? What equipment do you need? How do you record sound? How do you edit everything together? What part should a narrator play? How do you monitor effectiveness? All of these questions and more are answered in this unique hands-on training programme over a weekend in Norfolk, UK. It is designed specifically for those who are interested in gaining the skills to use films and the media to enhance the effectiveness of conservation and environmental campaigning. It is also invaluable for those who may need to employ professional film-makers for conservation productions.
Participants on the last course said: "It was a great weekend thanks to our awesome and wonderful tutors. What a dedicated team! I learned a lot, laughed a lot and got tons of inspiration and strength to go on." "Thank you for providing this course – the wider content opened my eyes to some big issues and new ways of getting involved. Having such a range of expertise and experience all in one room was brilliant." More here: www.wildeye.co.uk/conservation-film-making

Wildlife Camera Operator Course, 29 Sept - 1 Oct
Should I be shooting in HD or 4K? How can I get amazing aerial shots on a budget? What do I need to take super slow motion video without spending a fortune? What does 'broadcast quality' mean? How can I make amazing time lapse sequences with an ordinary DSLR? All these questions will be answered …

Whether you are hoping for a career as a professional wildlife camera operator or want to film wildlife as a fascinating hobby, this course will arm you with the knowledge and techniques to create stunning shots and sequences. As camera technology advances apace it can be difficult to know what equipment to use (and then how to use it!), with a high tutor to student ratio, this course is unique in content and value for money.

The weekend introduces the latest technology and camera systems for those who may upgrade their equipment in the future or have yet to buy a camcorder. The knowledge gained will help you choose and use the right gear for your purposes and will save you wasting money on unnecessary or inappropriate technology. The Creative Camerawork element will help you improve your techniques under expert instruction.

The course starts with a discussion about the latest camera technology and is then split into hands-on workshops exploring various aspects of camera use in wildlife film-making, including: macro, microscopes, slow motion, time lapse, aerial solutions and creative techniques. It is taught by wildlife film-maker Mike Linley, Piers Warren – Principal of Wildeye, independent wildlife film-maker Adrian Cale, Simon Beer – a video camera specialist from Production Gear Ltd. and aerials specialist Elliott Corke. See some short films from previous courses below:

More and booking here: www.wildeye.co.uk/wildlife-camera-operator

Gorillas & Chimps in Uganda, 13-22 November
After our fabulous trip last year to see/film wild mountain gorillas and chimpanzees in the forests of Uganda, whilst learning about conservation projects, we are returning in November this year. For many people this is on their lifetime wish-list - so grab the chance while you can! A unique itinerary is planned to give participants an incredible opportunity to see wild great apes and engage in their conservation. Highlights include: mountain gorilla and chimpanzee trekking, visiting the Ngamba Chimp Island Sanctuary, several game drives featuring lions, elephants, monkeys, buffaloes and more, learning about and participating in conservation projects such as tree-planting, teaching local people about the value of wildlife, and the Pedal Powered Cinema Project, staying at Dian Fossey Lodge. As well as local guides and specialists you will be accompanied throughout by Madelaine Westwood (founder of GAFI (The Great Apes Film Initiative) and the Pedal Powered Cinema Project) and Piers Warren (Principal of Wildeye).

Participants on the last trip said: "Quite simply a life-changing experience!" "What a wonderful time we had, all seems like a dream now. Thanks for organising our trip of a lifetime!" More here: www.wildeye.co.uk/gorillas-chimpanzees-uganda Just two places now available!

Intro to Wildlife Sound Recording 1-3 December
Interest in the sound recording of wildlife and environments has grown rapidly in the last few years. Described in various ways: location, field, natural, wild etc., these recordings can be put to a multitude of uses including film, television, radio, art installations, web and CD releases, video game soundtracks, as part of musical compositions and so on.

In the production of wildlife films, the importance of the sound track and the role of the sound recordist is often over-looked. The successful recording of wildlife sound, and creation of the film's sound track is a crucial and major part of the creative process. With new digital equipment available for recording and editing sound it requires skill and experience to do the job justice.

This two-day course aims to teach you the skills necessary to produce superb field recordings and give you hands-on experience with some of the latest equipment. The course is suitable for wildlife film-makers, sound recordists, radio producers, audio artists, musicians and video game designers, both professional and amateur. It is taught by Chris Watson, one of the world's top wildlife sound specialists who regularly works for the BBC, and assisted by audio specialist Jez riley French. More here: www.wildeye.co.uk/introduction-to-wildlife-sound-recording

Check out the homepage for up-to-date availability: www.wildeye.co.uk

Enter now the GREEN SCREEN Internationales Naturfilmfestival Eckernförde Youth Film Award!

Pick up the camcorder, grab the mobile phone, a digital camera; produce alone, with your friends, or your school a wildlife film and participate on the GREEN SCREEN Youth Film Award or the GREEN Clip Award.

Win great prizes with your film at the largest Wildlife Film Festival in Germany. Your film or clip is viewed by an international expert panel of judges and if it receives a nomination, presented at the GREEN SCREEN International Wildlife Filmfestival in Eckernförde on a Award Ceremony.

Professional filmmakers will be present, they´ll let you know more gimmicks and tricks and draw out the winning film.

Deadline for all films is 15th August 2017

Visit www.greenscreen-festival.de/en/youth/jugendfilmpreis for more information, submission and requirements.

Happy Filming!

NY WILD Call For Entries Now Open!

We invite filmmakers from around the world to submit your work to the 5th annual New York WILD Film Festival hosted by the Explorers Club, February 22-25, 2018.

Submissions are accepted via FilmFreeway, earlybird deadline is July 10, 2017.

Films eligible for the 2018 competition festival must be documentaries with a focus on the subjects of exploration, adventure, wildlife, conservation and the environment.

NY WILD celebrates the filmmakers who, through the power of their images and storytelling, promote awareness, educate and inspire interest in exploring and protecting the natural world around us.

With our new partnership with New York University, films that are selected might also screen at NYU and NYU Shanghai. You will reach an international student audience and faculty.

For questions please email nywildff@gmail.com with festival entry in the subject. Thank you for your consideration. We look forward to receiving your films!

Nancy Rosenthal
Founder & Executive Director
New York WILD Film Festival - www.nywildfilmfestival.comx
More HERE!

Pride of the Pacific: Celebrating NHNZ's 40 years

At the foot of a picturesque inlet on New Zealand's South Island lies the Victorian-era city of Dunedin. It's in this university town, with its population of 120,200, that you'll find a factual TV production company with the reach to take on the world. Founded in 1977 as TVNZ's natural history unit, NHNZ has, against all odds, seamlessly outgrown the dramatic hills of New Zealand's Otago Peninsula to become a global powerhouse in the natural history and non-fiction sector. So just how did an indie headquartered in the farthest city in the world from London (19,100 km/11,870 mi) manage to not only survive, but thrive?

Read more: Realscreen.com/2017/06/21/pride-of-the-pacific-celebrating-nhnzs-40-years






Support member Dominique Lalonde on his 'The Wild Nature of Canada' crowdfunding campaign!

Over for the past year Dominique has presented/produced a weekly documentary web-series on YouTube from the wilderness of Canada. He's explored the wilderness of Canada throughout the seasons and has filmed the footage in a way that makes the viewer feel as if they are with him. The past year of of filming and editing is showing on Youtube at the moment.


INTO NATURE with Dominique from Dominique Lalonde Films Nature

This self-funded web-series started on March 10, 2017 and will end on March 10, 2018. He would like to do a second year starting on March 10, 2018, ending March 10, 2019.

So this campaign is to raise funding for the second year!


Discovery the wilderness of Canada - Crowdfunding from Dominique Lalonde Films Nature

Dominique says "I produce this web-series to share, learn and understand the cycles of nature. You will discover the birds, the mammals, the wildflowers, the insects, the reptiles and the amphibians of Eastern North America. Each episode is published in French and English. This year you will see, among other things, footage shot in the parc national de la Gaspésie, the parc national du Mont-Tremblant and the Northern gannets at the Parc national de l'Île-Bonaventure-et-du-Rocher-Percé."

Find out more and support here: www.ulule.com/nature-sauvage-canada

Watch: Borneo Jungle Diaries from SZtv!

New Online Series Showcasing Borneo's Incredible Wildlife and the Scientists Trying to Save Them premiered on June 5th, 2017!

Deep in the heart of Borneo's jungles lies a remote research centre: The Danau Girang Field Centre (DGFC). In this isolated and wild location, a dedicated team of young Malaysian and international research scientists have been combining eld-developed gadgets and traps with state-of-the-art tracking technology in their quest to unravel the mysteries of Borneo's jungle. Their mission? To safeguard its most charismatic animals through monitoring, observing, and applied conservation.

Borneo Jungle Diaries investigates life behind-the-scenes at DGFC. Environmental photojournalist, Aaron 'Bertie' Gekoski, follows a different scientist and animal per episode as they: tag a Sunda pangolin for the rst time ever; catch baby crocodiles and huge pythons at night; gain intimate insights into the behaviour of nocturnal primates; track a herd of elephants, and much more.

Episodes will be released on SZtv & DGFC Facebook pages, and all SZtv programs can be watched online at Scubazoo.tv.

Content:

Follow a team of young Malaysian and international scientists at the Danau Girang Field Centre on the Kinabatangan river with environmental photojournalist Aaron 'Bertie' Gekoski

Featuring slow lorises, pangolins, otters, civets, crocodiles, insects, elephants and more...


Borneo Jungle Diaries from SZtv

Brought to you by SZtv: a new online wildlife channel by Asia's leading natural history filming and photography company, SCUBAZOO
CAUTIVERIO (Captivity)... New Trailer!

More than 300 dolphins live, socialize and work for food at Mexican pools.

Politicians, activists and owners of dolphinariums in Mexico have been fighting each other for months. The future of captive breeding is now in their hands. If this law is approved, captivity in this country will stay for the next 85 years to come.

The fate of these marine mammals now depends on people who's interest is money or votes, when it is actually in our hands.

Cautiverio is a documentary film that shows the reality behind the captive dolphin industry: from shows for human entertainment, to the so called therapy with dolphins.

The filmmakers behind this documentary will release Cautiverio by the end of the year.

To contact Cautiverio, you can email at: info@cautiverio.mx


"If they don't do what we ask them, they don't eat." from Cautiverio

Follow the progress of the film here: facebook.com/cautiveriomx

Instagram too: instagram.com/cautiveriomx
NaturVision 2017 Accreditation!

Dear Filmmakers,

Just under two weeks to go until the start of the Festival! The programme catalogue has gone to print; as well as the previous sponsors, we now have eco-friendly printers dieUmweltDruckerei on board to sponsor our "NaturVision Newcomer Film Award" to the tune of €1,000 (taking the total prize money to €46,000), and our delight at our incredibly varied film programme – from classic nature films to investigative environmental reports, all the way through to artificial cinematic art – far outweighs the stress of the final preparations. festival.natur-vision.de/en We hope you will all be able to make it to the Festival, watch films, get chatting to the public, make new contacts, and celebrate with us. Don't forget: Our early-bird rate of €35 for accreditation is still available until 3 July. After that, the price goes up to €65. For filmmakers who have submitted a film, participation is free of charge. festival.natur-vision.de/en/trade-visitors/accreditation.html

Best regards, Ralph Thoms, Kay Hoffmann and the entire NaturVision Team


NaturVision Festival-Trailer 2017 from NaturVision Filmfestival

This year's NaturVision Film Festival will take place in Ludwigsburg from 13–16 July 2017.



American Conservation Film Festival Short Film Contest for Kids! Cash Prizes!!

Sweet summertime is here! And it's a perfect time to get the kids out and exploring their environment with phones, iPads, or cameras in hand! We're excited to launch this new project and contest to engage youth 18 and under in filmmaking, award them for their efforts, and build a Youth Film Archive. SUBMISSION DEADLINE IS AUGUST 15, 2017. Top prize is $250 cash and an iPad mini with $100 prizes in four age categories.

CLICK HERE FOR ALL THE DETAILS – Dowload the flyer here!



Sudan: The Last of the Rhinos was a colourful lament for the plight of the white rhino: review

There have been plenty of recent documentaries about the plight of pachyderms. Natural World's film Sudan: The Last of the Rhinos (BBC Two) was the most melancholy yet. Why? Because it demonstrated that the lifelong work of admirable conservationists like Dr Kes Hillman-Smith, who was singing exactly the same tune on current affairs programme Nationwide nearly 40 years ago, is no match for the depredations of geopolitics. But this wasn't just the story of violent African unrest subsidised by poaching. Several northern whites spent a long period of captivity behind the Iron Curtain, where a well-meaning Czech zookeeper had no means of seeking expert support from the West. More here: Telegraph.co.uk/tv


from www.bbc.co.uk/programmes/p056qds7

Watch on BBC iPlayer: www.bbc.co.uk/programmes/b08wwn83

The remarkable story of 43-year-old Sudan, the very last male northern white rhino on the planet. Aged just three, Sudan was snatched from his mother's side in Central Africa. He became a prized exhibit in a zoo behind the Iron Curtain, while the rest of his kind was poached to extinction in the wild. Today, Sudan has become an unwitting celebrity and the focus of a desperate eleventh hour battle to save his sub-species. This astonishing modern day fable is told through the international cast of characters who have been involved in Sudan's life, for better and for worse.

Read: My life protecting Sudan's cousins in the wild – An extract from Garamba, Conservation in Peace and War by Kes Hillman-Smith

Global Artists make world's tallest rhino sculpture

We're about to witness the imminent extinction of our planet's last three Northern White Rhinos. Scientists say that rhinos play a crucial role in maintaining balance in the world's fragile ecosystem. When they die, we do too. Gillie and Marc are famous monumental sculpture artists embarking on the biggest rhino conservation project through art that the world has ever seen, and installing it in Astor Place in the heart of New York City. They will be creating the BIGGEST RHINO SCULPTURE IN THE WORLD titled, The Last Three to build a legacy for the last three Northern White Rhinos and save the world from extinction. This sculpture will be used to raise awareness and gather one million goodbye messages from the world. Gillie and Marc will then take these messages and use them as petition to stop the poaching trade. Leave your goodbye message or check out all the other amazing rewards to help us SAVE THE RHINOS.

Find out more and support the project here: kickstarter.com/projects/goodbyerhinos/goodbye-rhinos-goodbye-planet-earth
NFTS Directing Natural History & Science MA Application Deadline: 06 Jul 2017!

A unique course, the only one of its kind in the UK, designed to fast track you into the industry.

Exclusive scholarship available for this course with RSPB.
Students will gain the skills and expertise needed to direct science, natural history and wildlife productions and the know-how to produce entire shows.
The course gives students the ability to generate science and natural history programme ideas and formats.
Gain the confidence and know-how to pitch those ideas to commissioning editors.
Graduate with brilliant list of industry contacts and relevant skills for building a sustainable career as a Producer/Director.
Work experince at the UK's major wildlife production companies.
Sir David Attenborough will deliver a masterclass/lecture to the students.

'A new MA designed to bring on the next generation of natural-history programme makers' BBC Wildlife

We welcome EU/EEA Students. Those accepted onto courses starting in 2018 will have their fees guaranteed at the UK rate for both years of the course. Postgraduate students can apply for a loan to help with their studies via the Student Loans Company Loans. A £ 10,000 loan is available to contribute to course and living costs. The Post Graduate Loan is only open to EU/EEA and UK Students who normally live in England. It is not currently available to Scottish, Welsh or Northern Ireland Students. Find out more here.

Visit: nfts.co.uk/our-courses/masters/directing-producing-science-natural-history
Welcome to June's newest full member!

Jahawi Bertolli - A natural history film maker and photographer from Kenya specialising in wildlife and the underwater world. While a lot of his work is done scuba diving, he is also an experienced wildlife cameraman having grown up in the African bush and he's also a record setting free diver and music composer.


Locally Managed Marine Areas in Africa (Short Version) from Jahawi Bertolli

This film explains why Locally Managed Marine Areas (LMMAs) are beneficial to coastal communities, how they are established and exactly what they are. It is designed for local fishing communities, donors, government and civil society who want to support LMMAs and spread the word about them. Full film here: vimeo.com/219819536

There's basic FREE membership for all here or for a much more comprehensive listing, Profile Page and additional benefits, become a full member: Wildlife-film.com/freelancers or Wildlife-film.com/companies
See 'Kit For Sale' for items from members/subscribers!
Welcome to Wildlife-film.com
Since the late 1990s Wildlife-film.com has been the leading source of information for the wildlife filmmaking industry worldwide. For over fifteen years the site has been Google's number one ranking site for 'wildlife film' and related searches. Our site is viewed in over 175 countries. Our newsletter, Wildlife Film News, is read every month by thousands of people involved in wildlife filmmaking - from broadcasters and producers, to cameramen - we encourage readers to submit their news. We also serve as an online resource for industry professionals and services. Find producers, editors, presenters and more in our Freelancer section, and find out about festivals, training and conservation in Organisations. We encourage amateur and professional freelancers to join our network and welcome all wildlife-film related organisations to join our team.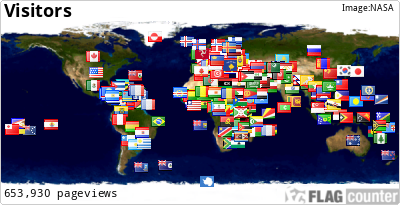 The above visitors map was added on the 30th September 2016...